North America's largest AV trade show, InfoComm 2022, will once again welcome numerous visitors from around the world in Las Vegas to discuss trends and innovations in AV technology. Guntermann & Drunck (G&D) will present their latest, German engineered, KVM solutions and their seamless integration into AV systems at booth W1255, June 08 – 10, 2022. G&D's products ensure the best possible system homogeneity and interoperability in control room installations.
G&D's KVM systems support control room workstations and video walls with a seamless workflow and improved operations through a highly intuitive configuration and flexible operating concept. The company's product solutions also increase the protection for information security and simplify collaborative teamwork.
New high-performance product series at InfoComm 2022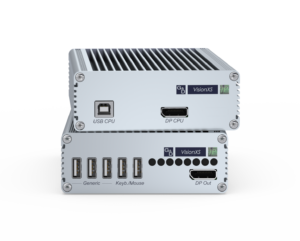 With G&D's new powerful KVM-over-IP extender series VisionXS, visitors at booth W1255 can see high-performance operation for high-resolution IP transmission applications. The IP extender series utilizes standard Ethernet networks with up to 10 Gbit bandwidth and therefore requires much less compression for high resolution applications. G&D's proprietary lossless video compression technology, bluedec™, transmits pixel-perfect video resolutions up to 4K60 and improves the user experience many times over. As a special highlight, the integrated IP-MUX function lets a console device manage multiple target IP addresses from up to 20 computer sources without requiring additional hardware. For simpler applications, the on-screen display can be used to switch between different sources.
Expansion of the KVM-over-IP™ product family
Anyone needing to frequently change switching states and wanting to benefit from useful control room features can rely on a KVM matrix.  With the simple addition of a G&D central module, the KVM-over-IP extenders transform into a high-performance matrix system. By utilizing existing IP-based network infrastructure, IT installations can be scaled more easily, flexibly and at lower costs. Additionally, the G&D plug-and-play components facilitate ease of configuration, installation and intuitive operation. In addition to the previously released ControlCenter-IP, G&D now also provides a compact solution for smaller installations. The new ControlCenter-IP-XS is compatible with all G&D KVM-over-IP extenders and, like all G&D KVM-over-IP solutions in the portfolio, work with standard network components. The ControlCenter-IP-XS is an ideal solution for smaller applications with up to 20 end devices.
Unlimited layout flexibility for multi-signal workflows
Displaying different screens on a single monitor simplifies work in a control room immensely. This way, employees can keep an eye on all content without having to add more monitors to their desks.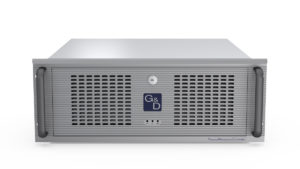 The manufacturers are responding to this demand by presenting their PersonalWorkplace-Controller at InfoComm 2022 as a further highlight to open up many new possibilities. Depending on the application, the multiviewing tool can display and operate up to 26 video sources on a single monitor. G&D provide various variants supporting the most diverse applications. You can also use the PersonalWorkplace-Controller to display the sources on a large video wall. This way, AV specialists benefit from an almost unlimited flexible layout with high image quality up to 4K60. The PWC optimizes workflows in all applications, where multiple signals need to be monitored. Combining a KVM system with the PWC ensures secure, high performance and flexible access to all relevant computer systems.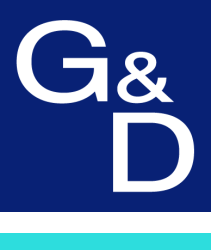 Latest posts by Guntermann & Drunck
(see all)