KVM manufacturers Guntermann & Drunck (G&D) will be showcasing their diverse portfolio of KVM solutions and advising customers and partners on individual projects with its substantial expertise at ATCA Global in Washington, D.C. from 7 to 9 November 2022 at booth 510.
With a new name, ATCA Global (formerly ATCA Annual) is finally taking place as face-to-face event once again following a two-year break. Under the motto "Connecting People to Shape Tomorrow's Airspace", ATCA Global is providing a major platform for the latest trends and innovations in the ATC industry. The German KVM manufacturer Guntermann & Drunck is looking forward to the gathering and will be on site presenting innovative solutions for tower, control center and digital tower.
Powerful KVM solution for air traffic control applications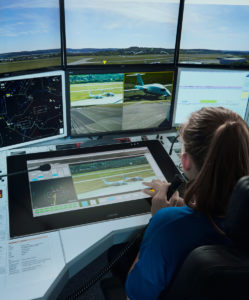 Controlling an airport remotely from several hundred kilometers away is an advanced approach that requires even more computer technology and visualization solutions than are commonly found in ATC control rooms. KVM products provide the right conditions for optimal integration of a remote tower. They design failsafe systems, make efficient use of space, optimize working conditions, and facilitate processes.
Sales Director Jochen Bauer will explain all the advantages of KVM in remote tower applications in his presentation and will illustrate how the technology can create appropriate infrastructure that both provides effective ways to address security questions and helps to improve ergonomics at the workstation. The presentation will be given on 8 November at 10:10 a.m. in the Industry Session #12 in The Innovation and Technology Theater.
PersonalWorkplace-Controller: new multiviewing tool combines flexibility with usability
One highlight of the trade show will be the new PersonalWorkplace-Controller. With this multi-sourcing tool, the KVM experts have combined the best of multiviewing and KVM: where a separate monitor was once needed for each process, the PersonalWorkplace-Controller lets you now display multiple video signals on just one larger monitor or multiple displays. This makes it possible for users to create a custom work area by putting together various computer sources. Thanks to the modified arrangements, the ergonomics of the controller working positions have been significantly optimized.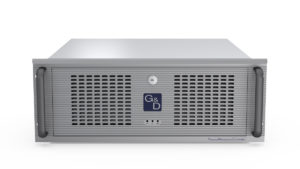 The tool guarantees employees not only a complete overview on just one monitor, but also enables integrated and flexible access to all required data at the same time. The real-time display of multiple computer sources and the zero-latency operation of multiple computers via just one console makes day-to-day work a great deal easier. The high image quality and the unlimited flexibility in the arrangement of sources also provide enormous added value. This means that active work areas and monitoring areas can be set up ergonomically on larger screens.
DP1.2-MUX3-ATC: KVM switch promotes flexibility and security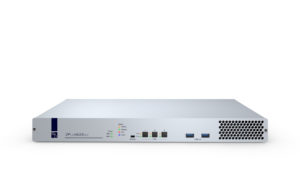 Another highlight of the show is the KVM switch DP1.2-MUX3-ATC. It enables up to three computers to be accessed and operated from one workstation. Switching on this highly performant system takes place without any irritating delays or image interruptions thanks to the instant switching technology developed by G&D. The switch therefore provides a 100 % guarantee of faultless operation with full performance in the event of possible channel failure – perfect for use in mission-critical environments such as air traffic control.
From 7 to 9 November 2022 at ATCA Global, visitors will be able to receive advice from our experts on innovative KVM solutions in air traffic control and experience the products first hand at booth 510. If this is of interest to you, you can find further information on G&D's KVM solutions at www.gdsys.com.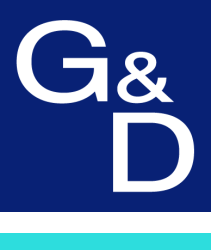 Latest posts by Guntermann & Drunck
(see all)