Last summer it was time for me to say goodbye to my beloved home in the Westerwald region to move to Siegen. "That's the last time I've moved" I've proclaimed while hauling my heavy boxes. As it turned out, I was wrong since the next move is already in sight. And this one is going to be much bigger.
Crossing borders
Choosing Siegen as my new hometown wasn't just for private reasons. Every day for almost 13 years I crossed the borders of Rhineland-Palatinate, Hesse and North Rhine-Westphalia on my way to work. In addition to the distance, our new company headquarter of Guntermann & Drunck also wasn't that unimportant.
Our company's move from Wilnsdorf to Siegen is scheduled for the end of 2016 and even though we haven't been able to plan every detail by now, we're already in the middle of organizing. And this is going to be much more work than moving into my 85 m².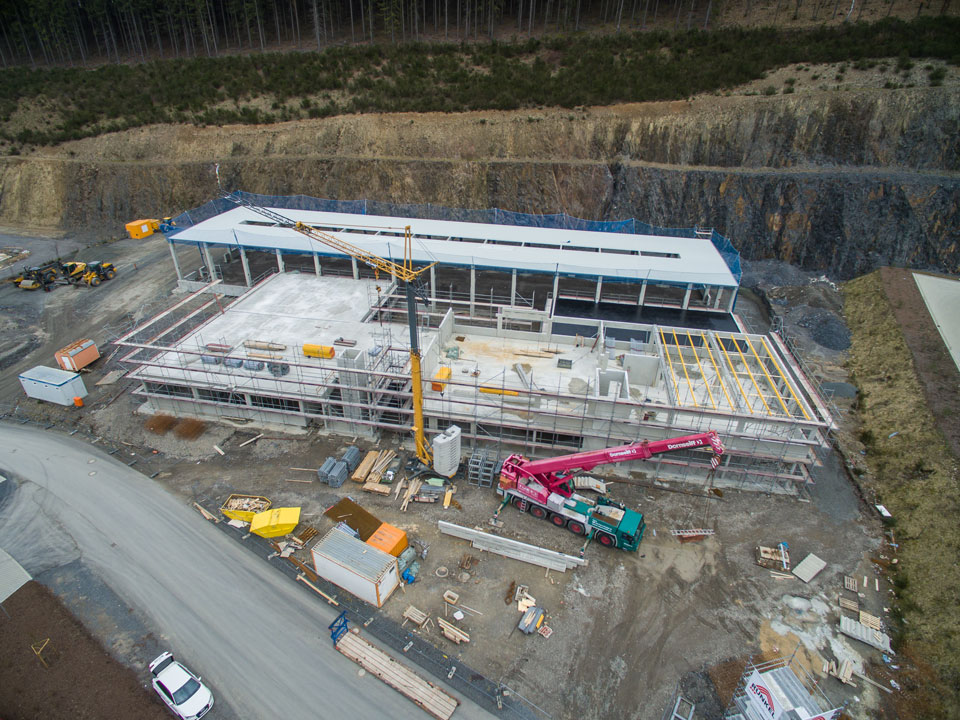 G&D from above
Last weekend the tentative spring weather felt like a perfect invitation to visit the new company building. What, until recently, looked like an oversized chest, has now taken on considerable forms even though it feels as if we've just celebrated the ground-breaking ceremony. Lo and behold, only a couple of month later, I can already imagine what the building will look like once it's finished. Its enormous size impresses me although I'm quite familiar with the construction plans. After all, the new building provides almost twice as much space as our current location in Wilnsdorf.
Attractive prospects
The production hall already stands. The ground and the first floor will soon be followed by a second floor. And I can already recognize the courtyard with the small pond where I see myself sitting after a long day whenever I won't be sitting on the roof terrace or relaxing at the company's fitness area. I have to admit that I really look forward to all of this – even if it means I have to move yet again.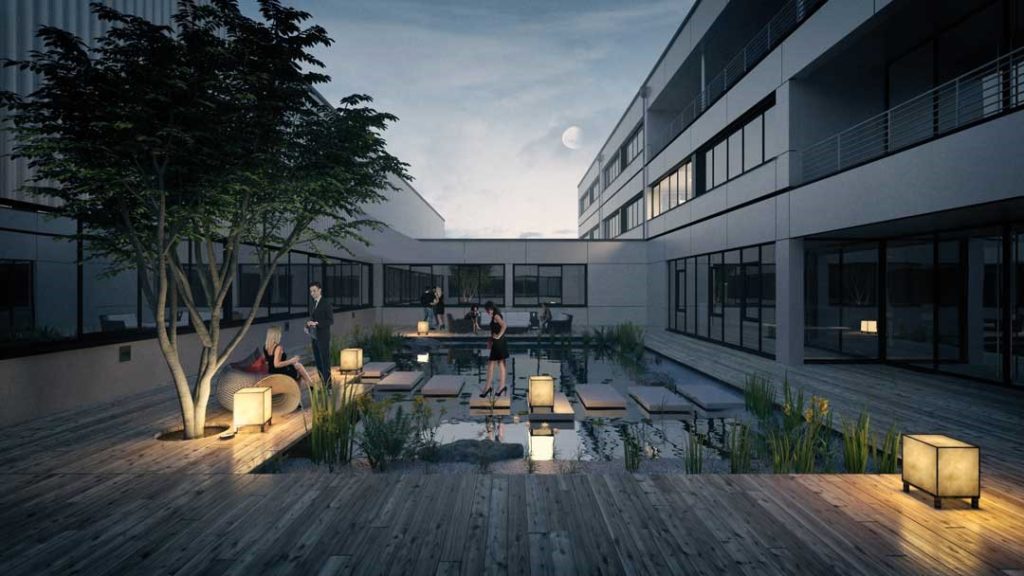 by Annette Häbel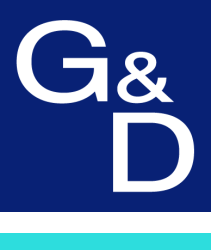 Latest posts by Guntermann & Drunck
(see all)