Exactly 35 years ago today, Guntermann & Drunck was founded by its namesakes Udo Guntermann and Martin Drunck. Admittedly, the current global situation doesn't provide much cause for big celebrations. Nevertheless, we would like to take a brief journey back in time to see how and which devices helped turning G&D from a small "nerd project" into one of the world's leading KVM manufacturers.
On our way from then to now we crossed many important milestones such as participating in Cebit, at that time known as Europe's biggest IT trade show, for the first time in 1997, founding G&D North America or moving to a new headquarter in 2017. But the real stars we would like to focus on today are our KVM devices. So without further ado, we will now present you the highlights and most important developments of the last 35 years.
Milestones from 35 years of developing KVM equipment
The beginnings in the 1980s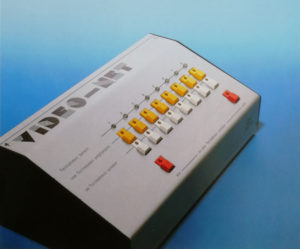 1985 – Video-Net could be used to connect monitors with each other and thus was an early precursor of today's KVM systems. As part of software trainings, you could switch the screen contents of a training computer to another screen as desired and thus share them with all participants. Up to 16 monitors could be connected to share their contents.
1987 – The training network VN32 plus picked up the idea of Video-Net and was developed as a multifunctional PC network, which enabled efficient didactic networking and let you connect up to 32 training computers. With its modular design, you could use it to interconnect monitors, keyboards, printers and plotters as well as to transmit data.
1988 – Video-Booster VB 100 was an RGB amplifier to extend video signals "potential-free" up to 160 meters and at up to 135 MHz. Like today's extender systems, this system also consisted of a transmitter and a receiver.
Shaping the term KVM
1990 – With G&D's first KVM switch miniMUX, you could control several computers via one monitor, one keyboard and one mouse. By combining it with other products, it was possible to bridge even greater distances.
1988 – 1994 – The innovative Multi-PC-Control (MPC) followed the completely new approach of operating ten computers from a distance up to 100 m with only one set consisting of monitor, keyboard and mouse. Through cascading, you could further expand the number of connected monitors. The MPC thus combined the previous approaches of extending, distributing and switching computer signals in one product. This development marked the birth of KVM matrix systems.
1995 – We consistently pursued the idea of simultaneously extending and switching keyboard, video, and mouse signals, thus leading to the development of G&D's first matrix switch ControlCenter 4/n. Four workstations could access twelve computers at the same time. With the help of expansion units, the system could connect up to 96 computers.
From analog to digital
2003 – LWLVision was the first extender using fibre optics and could transmit digital video signals over distances of up to 10,000 m. Thanks to their robustness and reliability, the systems are still in use today – more than 15 years later.
2010 – Especially for mission-critical requirements of air traffic control, G&D developed the KVM extender DL-Vision with uncompressed, lossless video transmission via fibre optics, extensive monitoring features, and SNMP support. The next step was the KVM switch DL-MUX, also equipped with a network port, web interface as well as monitoring and SNMP.
More powerful KVM matrix systems for complex installations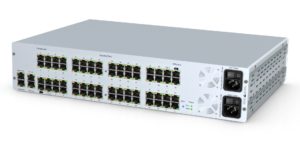 2011 – In addition to analog matrix switches, we expanded our portfolio with the first digital matrix switch providing 64 ports – the DVICenter. Through cascading, you could now connect even more computers to your system. In addition, we also developed our own compression method for digital video transmission HDIP (High Dynamic Image Processing), enabling latency-free signal transmission and operation.
2013 – ControlCenter-Digital was G&D's first modular KVM matrix switch for highly complex installations. Its modularity makes the system extremely flexible and it therefore adapts to all environmental conditions.
2016 – The ControlCenter-Compact series provides powerful compact matrix systems supporting pixel-perfect video transmission of resolutions up to 4K@60Hz. In the same year, we also released other new KVM devices such as DP1.2-VisionXG. The world's first KVM extender for 4K and 8K video transmits signals uncompressed, transparent and latency-free.
KVM-over-IP: Flexible access to remote systems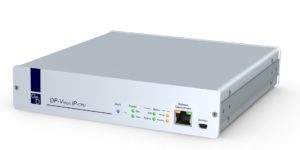 2017 – DP-Vision-IP was our first extender system for unlimited access to computers over IP. In addition to resolutions such as DVI single- and dual-link, the system supports DP1.1 and DP1.2 video resolutions including real 4K@60Hz over IP.
2018 – Following the extender systems for transmitting KVM-over-IP™ was the ControlCenter-IP, G&D's first IP matrix. It combines the functional diversity of matrix switches with the flexibility of KVM-over-IP™ in one system.
Today
Today – 35 years later – G&D is one of the leading manufacturers of KVM solutions worldwide. We're also proud to offer the broadest product portfolio on the market, which is compatible and can be combined. But, of course, we don't plan on just resting on our laurels. We already have ideas for new, future-oriented KVM products that go well beyond our 40th anniversary. So stay tuned and be ready for more exciting KVM equipment.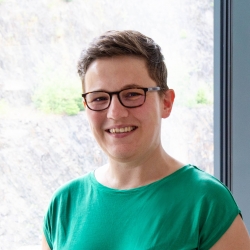 Latest posts by Bianca Schmidt
(see all)