In today's blogpost, Janine Wolski, trainee at the local radio station Radio Siegen, reports directly from within one of the region's companies rather than just covering it on her radio show. As part of her traineeship, she did a two-week internship here at G&D.
As a radio journalist, I deal with press releases on a daily basis. Often, I get them via e-mail or at press conferences. It's my job to turn these press releases into news followed by approximately 100,000 listeners. But what actually happens on the other side of the press release? A question I wanted to answer during an internship at Guntermann & Drunck, a global player from the Siegerland region.
In the beginning was the ground-breaking ceremony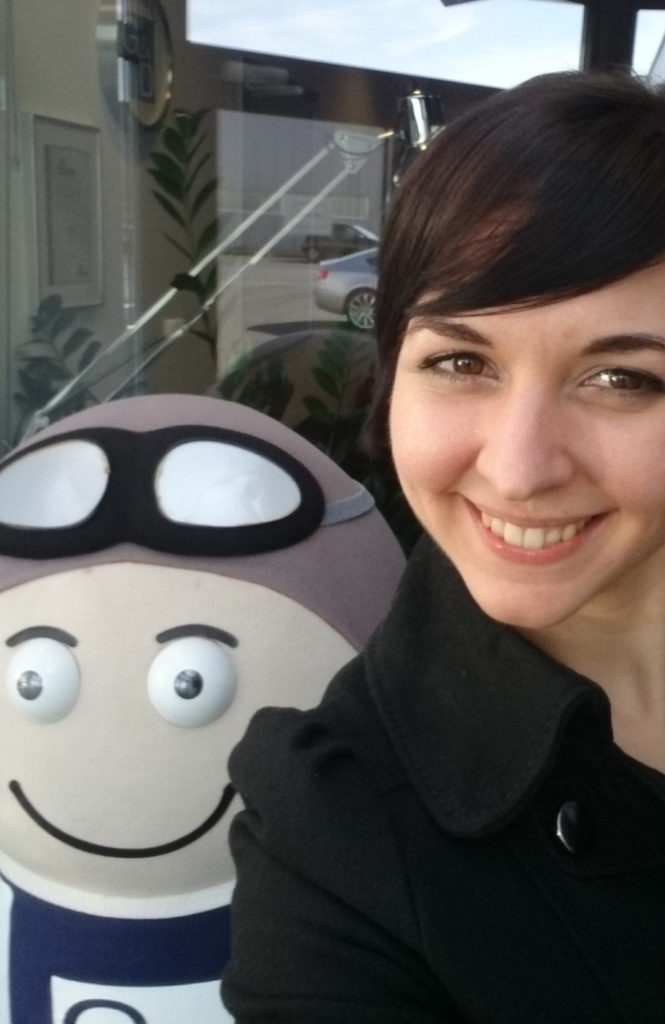 Actually, it was an event like any other – the newly developed commercial area in Siegen, Germany, is growing: Guntermann & Drunck had announced their move from Wilnsdorf to Siegen. Therefore, mayor Steffen Mues and G&D had invited the press for the ground-breaking ceremony.
Carrying a microphone and my notepad, I'm on my way to the event and I have to admit, I'm really impressed. In a couple of months, there will be a modern building covering this vast area – three floors, large windows and a huge production hall. "The parts will be delivered to the front and our devices will leave the company at the back," says Roland Ollek, one of the CEOs at G&D. He also tells me that the company has to move due to the lack of space. Within the last few years, Guntermann & Drunck have constantly grown.
"And why do you want to move to Siegen?" I ask. "This is where our roots are, we consider Siegen our home – that's why we want to stay." As a Siegen-native, that's an answer I really like. Hence, G&D has made me curious.
The other side of a press release
How does Public Relations work in a company like Guntermann & Drunck? On the first day of my two-week internship I learn: quite differently than in most companies in the region.
While elsewhere agencies are assigned with writing press releases and answering journalists' requests, G&D handles everything in-house. Thus, everything comes from one source – a concept that is also applied in all other departments. The result? Everything goes a lot smoother.
Step by step into a new world
Curiosity is one of the crafts of a journalist. Gladly, I chose exactly the right place since there is a lot to learn and to discover for me here at G&D.
For example, that there's so much more than a simple press release. Websites, catalogues, newsletters, social media channels and of course many trade shows – all of these channels have to be fed, planned and maintained. Lots of effort to provide the perfect stage for the most important things: G&D's products.
I already knew the stylish silver boxes from our broadcasting studio and know roughly what they do. At our radio station, we use them to operate two computers with only one monitor and one set of keyboard and mouse. But I was really impressed by what else is possible via KVM. And I already have an idea how we can improve our studio. There are definitely too many keyboards and mouse devices – completely unnecessary with the equipment from G&D.
My conclusion and a big thank you
I'm a little sad to leave my intern desk at G&D so soon. But I've learnt a lot. I've met very nice and motivated employees who passionately work towards the same goal: being able to provide each costumer with the best possible products and the best possible solution. Quite rightly everyone here is proud of their work. Thank you for allowing me to learn so much from you, bombard you with questions and experience the other side of a press release.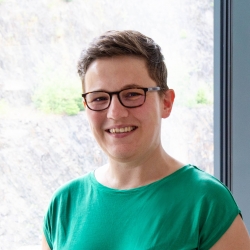 Latest posts by Bianca Schmidt
(see all)