A little while ago, the 9th Company Running Heat  took place in Siegen. Almost 8.500 participants represented their companies, and this time I was one of them. I'm Wingman Sully, nice to meet you.
My task as Wingman? Ambassador of cheerfulness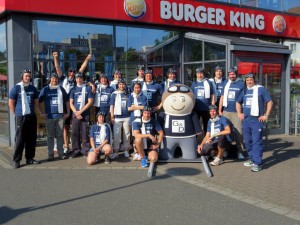 Some of you already know me – I am Wingman Sully, the G&D mascot and wherever I appear, I am met with cheerful, happy faces.
When it comes down to sports, I am not exactly the most athletic person going. To be honest, I do not care for sports at all. But more so my colleagues and trust them, they actually had my name put down for the 9th Company Running Heat which took place in Siegen, July 4th.
Had I only known earlier, oh dear, I would have prepared myself a bit better, but you'll see for yourselves ….
My colleagues trained for the event and thought of everything…even of me
As time drew nearer my colleagues thought it would be a smashing idea to also dress up as KVM Wingmen. They schemed & planned and trained & tested and no more excuses were permitted.
They even engineered a sedan to be able to convey a lovely guy as me most comfortably through the streets of Siegen. After all, that is the least to be expected, don't you think so,
too?
I really was the star amongst young and old ones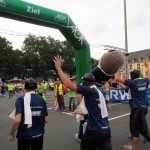 Finally the day came and with it my stunning appearance amidst 8,500 participating staff of more than 500 companies and a cheering crowd filing alongside the 5,535m long route.
The young ones wanted to play with me and the grown ones came to take photos.
Even the local paper and TV station insisted on taking some shots. Though I am not vain, I must admit – I thoroughly enjoyed the attention!
Getting ambitious, I thought it would be something to reach the finish line on my own and therefore gathered all my strength. But, I did not stand a chance … My colleague Torsten overtook me soon enough, picked me up and carried me the remainder of the way. Aye, not many can claim to have a personal porter 🙂
But what became of my sedan in the meantime?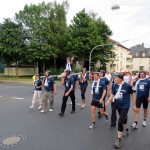 Sabrina, the lady from our QM dept., already had an eye on it before the start. Hardly had I turned my back on her, she seated herself right in the middle of it and got carried all the way to the finish line.
Well, be it as it may, she undoubtedly enjoyed viewing the event from a bird's perspective.
Upon the final meters we pushed hard one last time and reached the finish accompanied by a cheering crowd.
My word, that was something of an experience – it was absolutely fab!
And … getting carried all the way, I think I might join in again next year.
Cheers, Wingman Sully
P.S.: And before I forget it, this is how I crossed the finish line. Did you see me?
By: Martina Ruseva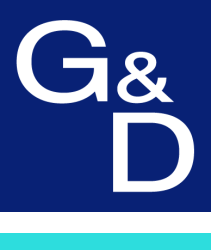 Latest posts by Guntermann & Drunck
(see all)