Guntermann & Drunck have always put great emphasis on long-term success – especially when it comes to their employees. A perfect example for this are Elke Marcus and Michael Pauly. For 25 years now, they've been part of G&D's success story.
Back then, 25 years ago…
Everything was a bit different than today, both of them tell me. Back then, G&D was a small company with 20 employees and located in Siegen. "My tasks were a bit more diverse and I had a lot of freedom, but I was often left on my own. It was definitely an exciting time", says Michael Pauly. 25 years ago, he started working in the production of G&D, now he's part of our support team. "But we've grown pretty well into our new tasks."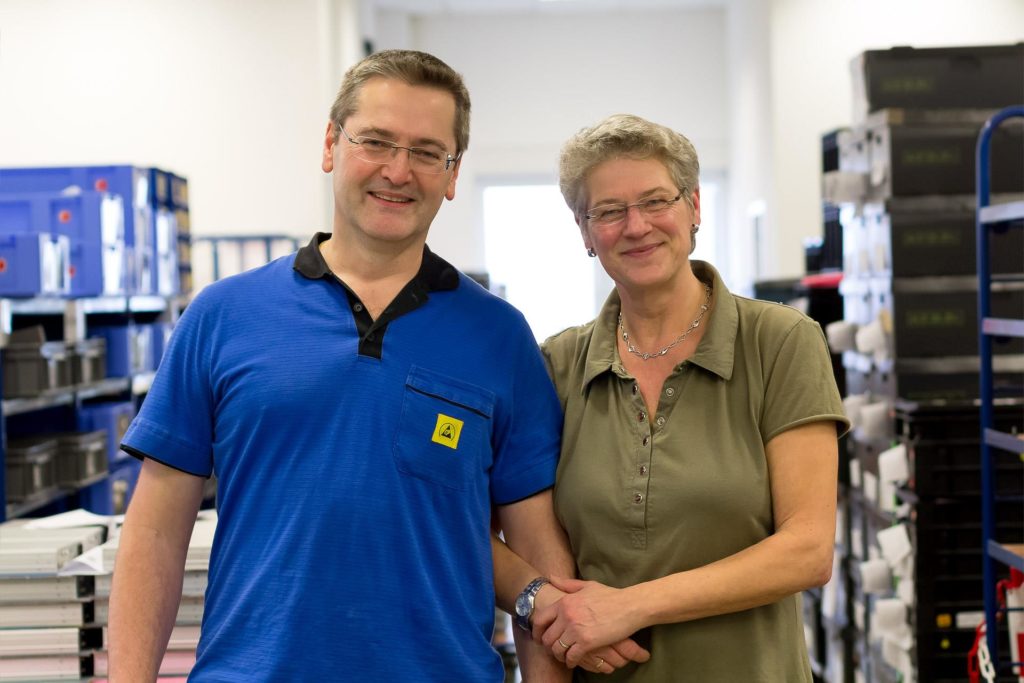 And growth is something, Guntermann & Drunck are quite familiar with. In our 30-year company history our team has grown to more than 100 employees. This first required a move to a bigger headquarter in Wilnsdorf, which was followed by several additions and then another move – to Siegen's new industrial park.
It's the people who count
In our fast-paced time, it can't be taken for granted that employees stay with a company for 25 years. But G&D put their cards on long-term success when it comes to their products as well as to their employees. "It's the people who count. We enjoy being here and that's why I'm still here, even after 25 years", says Elke Marcus who works in the production department. "Everyone can talk to everyone, that's something that hasn't changed even with our growing number of employees."
But of course, some things have changed: Back then with only 20 employees it felt like being in a school class together. Now with a team of around 100 it's more like a really big family where it's not that easy to bring everyone together at the same time. "25 years ago we all got together every Friday after work and went on many trips together, too. Today, that's more difficult, but we still enjoy G&D's legendary parties. For example celebrating 30 years of G&D last year. And the next big step is already in sight…
Back to the roots
After several additions to the current building, all possibilities the headquarter in Wilnsdorf has to offer are exhausted. The continuously growing G&D family needs more space. Of course, the move back to Siegen requires lots of effort. But Elke Marcus and Michael Pauly consider it a new adventure: "We're really excited about the move." But there's one thing both of them agree upon: they want to stay with G&D – "until they drag us out of here", both of them say laughing.
Thank you for your great work and your loyalty over all these years. We look forward to the next years of working with you.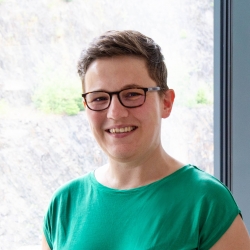 Latest posts by Bianca Schmidt
(see all)