G&D presents future-oriented systems for modern control rooms at ISE in Barcelona.
The world's largest AV trade show, Integrated Systems Europe, showcases technologies, solutions, and strategies from the world of AV and systems integration. At booth 5F320 from January 31 to February 03, 2023, German KVM manufacturers Guntermann & Drunck will demonstrate how to seamlessly integrate their latest KVM solutions into AV systems for the best possible system homogeneity and interoperability in control room installations. Control rooms support users in gaining an overview of complex processes and controlling them based on the information available. Often, control room staff are faced with the challenge of having to keep an eye on many processes at the same time while still needing to focus on performing their tasks. In these scenarios, the flexibility and performance of the technology used in control rooms are extremely important aspects. However, reliability and security have top priority as well. To help users make efficient decisions in critical situations, KVM solutions from G&D can act as an invisible helper in the background to reduce complexity.
Creating an ergonomic and flexible working environment
Ergonomic workplaces are indispensable for the operators in control rooms. KVM systems support them in both their demanding work and in being able to make efficient decisions, especially in critical situations. Outsourcing the technology does not only save valuable space, but also reduces heat and noise emissions in control rooms. This allows more distance between work areas and thus leads to an environment where everyone can focus on their work. In addition, KVM solutions provide flexibility at the workstation by enabling location-independent and latency-free access to the outsourced servers. On top of this, sophisticated features and operating concepts optimize the workflow.
Less is more: Optimizing workplaces by using fewer peripherals
An increasing challenge for control room planners and integrators is to break down barriers. When workflows become more complex and parallelized, being able to keep an overview is a top priority. A well-known issue when using many heterogeneous systems in control rooms is the need for a separate monitor for each process. But the more monitors are used at a workstation, the more difficult it becomes to maintain an overview. With G&D's PersonalWorkplace-Controller, operators now have the option to configure their workplaces individually with different computer sources. In this way, multiple video signals can be displayed on just one large monitor or on several screens.
PersonalWorkplace-Controller: The all-rounder for every control room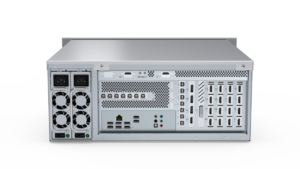 The PersonalWorkplace-Controller grants users integrated and flexible access to all the data they need at their workstation. Modified arrangements of operating processes also significantly improve workplace ergonomics. The real-time display of multiple computer sources on one large monitor, and thus the latency-free operation of multiple computers via a single console, facilitates work immensely. Both the high image quality and the unlimited flexibility in the arrangement of sources offer enormous added value. In this way, active work areas and monitoring areas can be ergonomically set up on larger screens.
All information on one video wall
As a central element in control rooms, the video wall offers many advantages in terms of clarity and collaboration. By using a multiviewing tool such as G&D's PersonalWorkplace-Controller Pro Video, up to 26 physical sources and streams can be displayed on one video wall. The layout has almost unlimited flexibility, with high image quality up to 4K@60Hz.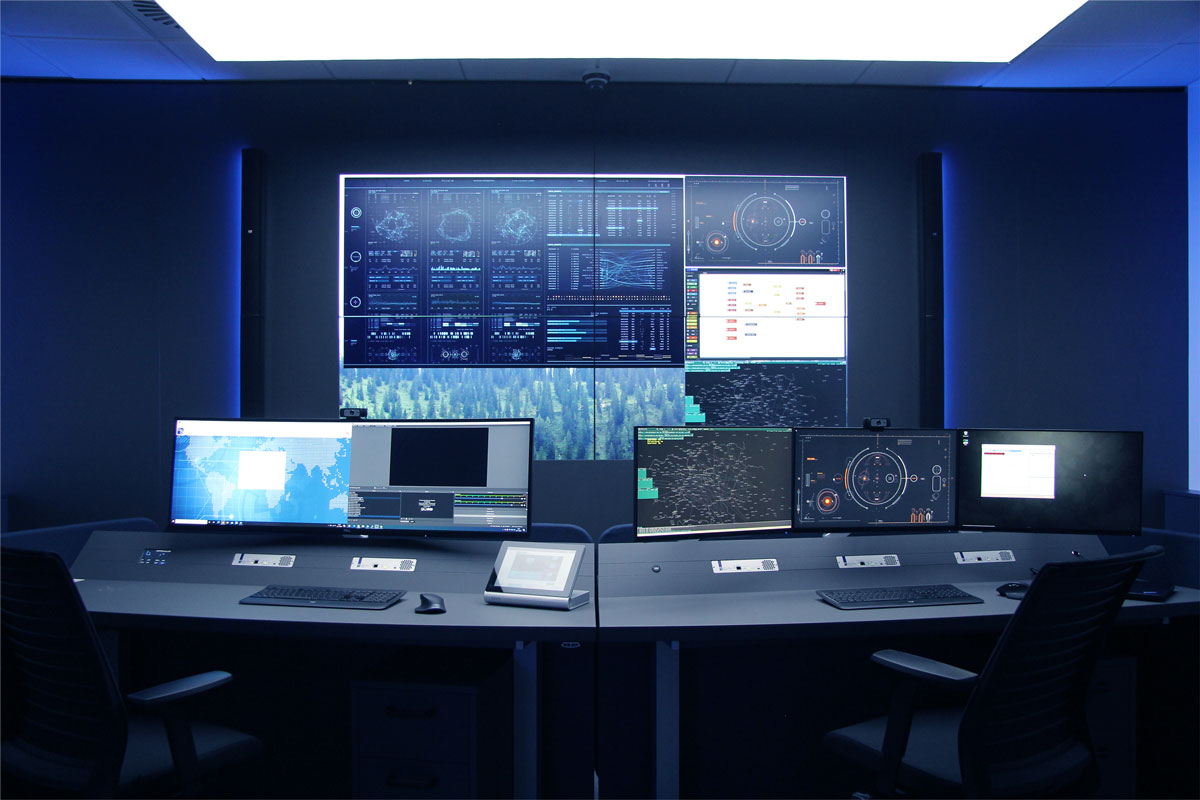 The ongoing digitization of processes makes high-end technologies essential in the control room. Nevertheless, humans still remain the center of attention. To improve problem-solving skills, the right information and data must be provided at the right time. User-friendly and ergonomically designed workstations have been proven to help speed up and facilitate decision-making. KVM solutions from G&D support control center personnel with user-optimized technology.
From January 31 to February 03, 2023, visitors to ISE will be able to receive individual advice on innovative KVM solutions for control rooms and experience the products live at booth 5F320. Furthermore, G&D is also one of the sponsors of the Control Room Summit at ISE 2023, where visitors will have an additional opportunity to learn more about innovative concepts for the control room of the future on February 01, 2023, at booth CC5.3. For more information on control room solutions from G&D, visit www.gdsys.com.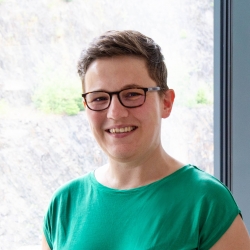 Latest posts by Bianca Schmidt
(see all)