Sunday 5th July 2015, the 14th edition of the IRONMAN European Championship took place in Frankfurt and gathered around 2.700 athletes and thousands of spectators. And this year, we are proud to say that one of the triathletes was our colleague Oliver Bender (38), who crossed the finish line with a time of 10:55:32. His performance was even more astonishing as the weather was particularly hot that day – 39 degrees!
Ironman with a lot of support from friends
Three colleagues of Guntermann & Drunck – Christian, Julie and Mark – made the trip from Wilnsdorf to cheer Oliver on the most they could. Departure was scheduled at 07:00 and arrival at 08:30. By that time, the athletes had finished the 3.8km swim course in the Langener Waldsee and already were beginning their 180km two-loop bike course, at end of which it became harder and harder because of the hills and the temperatures rising quickly.
At approximately 2 o'clock, Oliver started his 42km flat-run course during which athletes ran four laps along the river Main. Every 1.5km, fresh water and cold sponges were available to help athletes cool down their body.
Christian, Julie and Mark awaited Oliver at several hotspots along the track encouraging him. Despite these extreme weather conditions, he performed remarkably, finishing the Ironman with the incredible time of 10:55:32. Highlight of everybody's day was when he crossed the finish line. Well done!
What's next for G&D's ironman?
Don't think Oliver is a newbie in this field: he already competed in 2012 and 2013 in Frankfurt. Let's ask him about his recent experience and his plans for the future.
This type of triathlon requires a lot of training. How did yours go this year?
I began to train in October 2014. Fortunately, this year, winter wasn't that hard and long, so I could begin to cycle outside quite early. Besides, in February, I went to Lanzarote for 2 weeks for a basic training. Otherwise, the training went generally quite good and luckily I didn't get injured. Unfortunately, I've lost my motivation in the end. That's why I'm even happier everything is over now.
How did you experience the ironman this year compared to 2012 and 2013?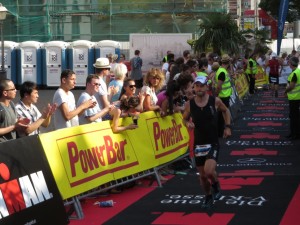 The biggest difference with both previous Ironman competitions were the extremely high temperatures. Moreover, due to the water temperature above 24.5°C, neoprene wetsuits weren't permitted, which in fact makes a huge difference. Especially bad swimmers as I am benefit from a neoprene wetsuit. Otherwise, the competitions were quite similar. But I must admit, I was particularly proud this year when I crossed the finish line. It wasn't my best time, but because of the demanding conditions which made the run course very tough and as my overall ranking is 414th (of around 2.700 athletes), I consider this my best achievement so far.
Are you planning to participate next year?
My answer will be short and simple: no! For now, no other competition which requires that much energy is planned.
by Julie Kerekes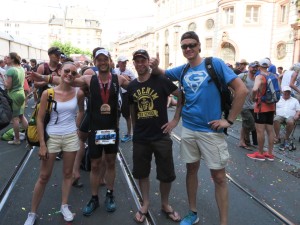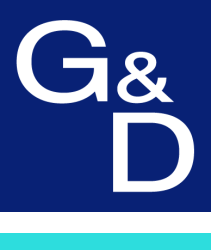 Latest posts by Guntermann & Drunck
(see all)