We would like to continue our series of blog posts of frequently asked questions about KVM by answering important questions you might have before selecting and purchasing KVM matrix switches. What is a KVM matrix switch? What features are important? And how does a KVM matrix system work? In the following, you will find answers to these and more questions.
1. What is a KVM matrix switch?
KVM matrix switches are systems that simultaneously extend (KVM extender) and switch (KVM switch) computer signals. They are often employed in environments where users need to access multiple computers from different workstations.
KVM matrix switches let you access any of the connected computers, use its programs and data, analyse error messages or fix errors without the need to be in close proximity of the computer. Computers are accessed independently of the network and do not require any additional software.
2. How does a KVM matrix system work?
KVM matrix switches operate as follows: A connection module uses the standard interfaces to connect each computer to the matrix. Monitors, keyboard and mouse are placed at the operator station whereas a user module connects the peripherals to the matrix. Existing cables (copper or fibre optics) establish a physical connection between computer module, matrix switch and user module.
3. What features are important when purchasing KVM matrix switches?
The features of KVM matrix switches have to be ready for any requirements. Therefore, you should be able to replace in- and output cards as well as switch and controller cards.
When it comes to components, it's important to be able to choose between different computer and user modules. In addition to classical KVM signals, the modules should extend and switch high-speed USB 2.0, RS232 and bidirectional digital audio.
When working on different computers, you need to be able to include different video sources (VGA, DVI single- and dual-link, DisplayPort as well as multi-video applications) and full HD resolutions.
When choosing a switch, make sure that it supports different cable types as transmission medium. This feature is not supported by all systems at the market. Within an office building you can use CAT cables to transmit distances up to 300 metres between computers and users. But for bridging distances up to several kilometres, you want to use fibre optics.
4. What else is important when selecting KVM matrix switches?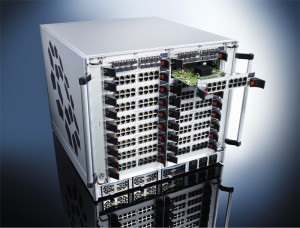 If you want to be able to trust in your KVM system, you want to buy your equipment from an established manufacturer. In mission-critical environments like broadcasting or Air traffic Control, safety is essential. Therefore high-quality solutions offer replaceable power packs and fans even if the devices already include redundant parts.
Without a doubt features like backing up or restoring your entire configuration even via web interface are essential. You should also be able to update the device's firmware via web interface or service port.
Sophisticated KVM devices provide monitoring functions like the monitoring of the device status or sending messages via SNMP and Syslog. You can monitor the following (and more) values:
Temperature
Status of power packs
Status of fans
Cable connections
If thresholds are exceeded and deviate from their defined values, the device shows an alert. On top of that you can define individual thresholds, which detect critical values before they can cause any technical issues.
5. Can I test the devices before purchasing?
Trade shows are a great opportunity to get to know the technical sales team as well as the products. G&D will participate in the following events in the first half of 2013:
CeBIT in Hannover, March 5 – 9
ATC in Amsterdam, March 12 – 14
Nor-Shipping in Oslo, June 4 – 7
Broadcast Asia in Singapore, June 18 – 21
Leading manufacturers and dealers often let you test the equipment before purchasing.
(Image: Tony Hegewald_pixelio.de)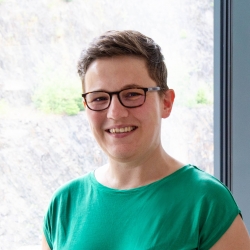 Latest posts by Bianca Schmidt
(see all)