New features, new devices, new firmware – all of which must be thoroughly tested before it's released to be used by our customers. Therefore, every day our testers try to find ways to perfect our equipment down to the smallest detail. But how are our devices actually used once they leave the testing department? A question Benedikt Hartmann, one of our testers, wanted to answer for himself. That's why he accompanied our Support team for one day to experience our devices live in installations at our customers.
A day on the road with our support team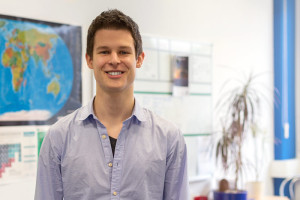 Being a product tester for G&D, I find it extremely important to be able to put myself in the position of end customer's and KVM admins. Our goal is to provide each customer with the best user experience when working with our devices. For this, it helps to leave the test environment every once in a while to personally meet some of our customers.
Last month I had the chance to accompany my colleagues from the support team on their trip to a newly equipped control room. Our plan for the day was to configure the rights of 15 consoles and numerous CPU modules. In addition, our support team wanted to give the control room staff a brief introduction into the digital matrix DVICenter.
From theory to practice
On-site we soon realised how comprehensive the rights configuration was going to be. Since each console had to be assigned with individual rights, the possibility to create user groups didn't help much. Yet we were able to fulfil all of our customer's wishes.
I still remember in particular how excited our customer was about our little "icings on the cake" we were able to offer. For example, the customer had problems with reading our OSD on a green background. But of course we had a fitting solution in mind. With a quick change in the user config we were able to change the colour of the text. It was then when I realized how important every little function is.
You're not gonna break it

When we were almost finished with the configuration, more and more curious employees gathered around us to get to know their future working environment. During the short introduction into the system they were especially surprised by the almost invisibility of our system.
In addition, we were quickly able to take their fear of breaking something. Of course this is partly due to the sophisticated configuration rights.
And we even had an answer for the question of what happens when a component actually fails. Thanks to monitoring and backup & restore functions, the system would only be down for a minimum amount of time.
Overall, my day with the support team was a great and motivating experience and I'm glad that I had the chance to get to know one of our customers and experience our devices outside of the testing department.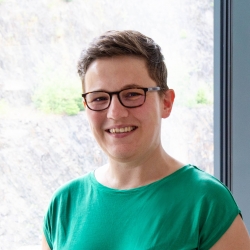 Latest posts by Bianca Schmidt
(see all)