Here at G&D the new year is already fully underway. And although it's only the middle of January, we've been working feverishly toward the spring trade shows. As you might imagine there's a lot for us to do in 2015. To let you know when you can meet us where throughout the year, we've compiled an overview of the trade shows we'll participate in.
If you are at one of these trade shows, just stop by our stand and say 'Hi'. We would be delighted to meet you. And everyone staying at home or interested in what we do will find news and pictures from the trade shows on our Facebook page. Just give us a Like to stay in touch.
Around the world and back – our trade shows in 2015
ISE 2015 in Amsterdam
Since 2004, the leaders the AV industry meet at ISE in Amsterdam. In the past, KVM usually was about the simple switching and distributing of computer signals. However, today's AV industry requires more versatile signals and functions. We will show our innovations:

When: 10 – 12 February 2015
G&D stand: Hall 8, Stand 8-N280
Where: Amsterdam, The Netherlands
More information: www.iseurope.org
BVE 2015 – Broadcast Video Expo in London
Together with our British partner Omnio Technologies, we will present our devices at Britain's most important trade show for broadcast, video and audio.

When: 24 – 26 February 2015
G&D stand: Stand: L44
Where: London, England
More information: http://www.bvexpo.com/
World ATM Congress 2015 in Madrid
Everyone playing a role in the future of aviation management can't afford to miss the World ATM Congress in Madrid. The event in the capital of Spain is considered as the largest global platform of the aviation management.

When: 10 – 12 March 2015
G&D stand: Stand 337
Where: Madrid, Spain
More information: www.worldatmcongress.org
CeBIT 2015 in Hannover
Every year the most important event for experts from the digital economy attracts exhibitors from all around the world. One of the many reasons for us to participate in the trade show.

When: 16 – 20 March 2015
G&D stand: Hall 12, Stand C38
Where: Hannover, Germany
More information: http://www.cebit.de/
NAB Show 2015 in Las Vegas
As the world's largest trade fair for motion picture, film and television, NAB presents impressive numbers emphasizing this fact.. With more than 93,000 participants from 156 countries and 1,550 exhibitors, the NAB Show is the ideal marketplace for digital media and entertainment.

When: 11 – 16 April 2015
G&D stand: N5918
Where: Las Vegas, NV, USA

More information: www.nabshow.com
Hannover Messe 2015 in Hannover
Five days, five million contacts, 1,500 talks – many reasons why Hannover fair is regarded as the world's most important industrial fair. It is a meeting place for leading companies from industries like automation, energy, supply and research and development.

When: 13 – 17 April 2015
G&D stand: Hall 11, Stand: D50
Where: Hannover, Germany
More information: www.hannovermesse.de
Broadcast Asia 2015 in Singapore
As Asia's leading event for pro-audio, film and TV industries, every year Broadcast Asia presents the latest trends for said industries.

When: 2 – 5 June 2015
G&D stand: Stand 5L5-05
Where: Singapore, Singapore
More information: www.broadcast-asia.com
InfoComm 2015 in Orlando
InfoComm in Orlando is regarded as one of the industry's biggest exhibitions for professional AV solutions. For the third time, we will use this opportunity to present parts of our portfolio.

When: 17 – 19 June 2015
G&D stand: Stand 3671
Where: Orlando, FL, USA
More information: www.infocommshow.org
Integrate 2015 in Melbourne
For the second time we will present our KVM equipment at the Australian trade show for event technology, audio and entertainment and thus send our devices on their longest journey in 2015.

When: 25 – 27 August 2015
G&D stand: G&D at a joint stand with KVM Australia, Stand D18
Where: Melbourne, Australia
More information: www.integrate-expo.com
IBC 2015 in Amsterdam
IBC is the annual pioneer of new technologies and innovation, providing the perfect setting to end our exhibition tour of 2015.

When: 11 – 15 September 2015
G&D stand: tba
Where: Amsterdam, The Netherlands
More information: www.ibc.org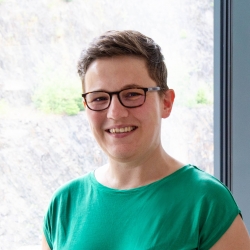 Latest posts by Bianca Schmidt
(see all)