The year is drawing to an end and December seems to be the perfect time to look back: on new devices, new features and even one or two surprises the year 2014 had in store for G&D. To be able to remember the great things from this year we'd like to take a look back with a collection of videos. Have fun watching!
One year – six videos
Fresh from IBC, our trainer Hendrik Müller presents the Bridge mode. The new function lets you connect analogue and digital KVM matrix switches.
Another novelty at IBC were the DisplayPort modules DP-HR-CPU and –CON.
The I/O-Card-Multi, the new slot card for the ControlCenter-Digital, also made its first appearance at IBC.
In an interview with BroadcastShow Tobias Dreier presents our new devices at NAB Show 2014 in Las Vegas.
Our CEO Martin Drunck had one of this year's biggest surprises in store: the G&D fireworks here in Wilnsdorf, Germany.
In February, BroadcastShow interviewed us at BVE 2014 in London where we presented our devices together with our British partner Omnio Technologies.
With all of this year's highlights we're really excited about 2015. And there's one thing we already know for sure: It won't be boring.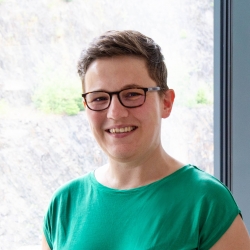 Latest posts by Bianca Schmidt
(see all)