Our product trainer, Mr Hendrik Müller, does not only train our employees but also partners and customers around the world. To find out more about his interesting job, we asked him to give us an interview.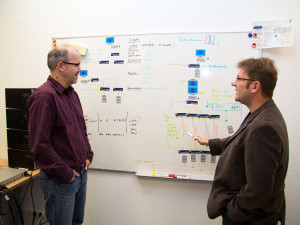 Hello Hendrik, thanks for taking the time to talk to us. Why don't you tell us at first, how you got to the point in your job where you are now.
Hendrik: Sure, I've been working here at G&D since 1995. During the first two years, I was working in the sales team. To make our KVM solutions known to a broader audience, we needed a marketing department where I worked for a couple of years. And now I'm responsible for teaching our employees, partners and customers all about our products.
And when did you become G&D's official product trainer?
Hendrik: I started my trainings in 2011.
Can you tell us the main reasons for becoming a trainer for KVM products?
Hendrik:  Our product portfolio continues to grow. Our new KVM products are more powerful and have many features that need explaining.
Despite, or maybe because of this aspect, users of KVM products need to stay informed. However, keeping an overview isn't always easy. That's where the idea of our own trainings came into play.
Who do you train?
Hendrik: I usually train new employees and apprentices here at G&D, but sometimes also people who've been working here for many years. It's always important to keep up with new technologies.
But I also train customers and show them how to use and configure our products. Here, I often focus on KVM matrix switch systems, because of their versatile ways of application.
Moreover, I teach our partners everything about the different KVM produkts, how they work and how to combine them. Ultimately, our partners must be able to provide their customers with the same qualified advice as someone from our company.
With your kind of job, you've probably been many places and experienced many different cultures?!
Hendrik: That's right, travelling is a nice part of my job to get to know new places, countries and cultures. I really enjoy getting to know different people – whether they are partners or customers. Every city and every culture has something really special to offer.
Unfortunately, business trips don't leave much time for extensive sightseeing. After eight hours of training I'm usually really tired and just want to go to bed.
Luckily, from time to time I have the chance to see more than just my hotel room 😉
Would like to tell us an unusual story from your job as trainer?
Hendrik: When our partner from Istanbul visited us for the first time, he was quite surprised that there weren't any people on the streets at 11 p.m. on a work day. "Where are all the people?", he asked". "In bed", I said laughing. Usually, life in Istanbul starts really late and the streets are always busy, especially in the evening. Shops, restaurants and bars are packed – a completely different atmosphere as in cities like Siegen, Germany.
Thank you for this interesting interview.
If you're interested in one of our KVM trainings, call us on +49 2239 8901 100 and ask for Mr Müller.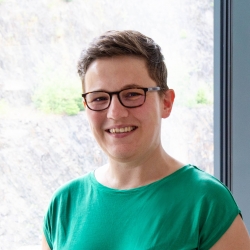 Latest posts by Bianca Schmidt
(see all)