Don't you like it that the weekend is near? Well, I do and that's why I thought about what I might do on those glorious days of freedom. I've only just started my internship here at Guntermann & Drunck. Originally, I'm from another part of Germany. Therefore the approaching weekend offers a perfect reason for me to check out what kind of leisure activities the German Siegerland region has to offer.
So I started my computer, took some time to search the Internet and, against my expectations, was amazed by the sheer amount of possibilities right in front of my door.
Great, but that raises the next question: What do I want to do? To find an answer, I just made a list that should help me decide.  
For fans of nature: hiking at the Rothaarsteig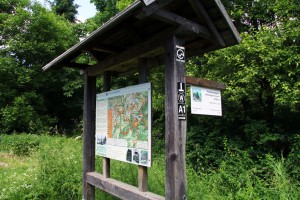 Okay, I have to admit: Hiking isn't the first thing that comes to my mind, when I think about spending my time at the weekend. But it's summer and the nature in the Siegerland region has a lot to offer. Especially the trails at Rothhaarsteig seem to be pretty impressing. So why not go for a hike?
Almost every hiking trail at Rothaarsteig has it's own topic. The "Celtic Trail", the "Miner Trail" and the "Slate Trail" are only three of the many hiking trails with different topics.
But I decided to take a look at the "Forest Sculpture Trail": The trail is lined with a huge golden egg and many other sculptures made of many different materials. Quite original if you ask me.
Other ways of getting fresh air
Of course the Siegerland region also offers other activities to get your share of fresh air: Biking, climbing, horseback riding, motorcycling and golfing are some other fun things to take your mind off the week's strains.
But also the space above the region can be used to fly your own small plane to take a look at the region from above. And if you want to get that special kick out of your weekend, you may want to try sky diving. 
You can't say "no" to a nice spa
Wellness… what a nice thought! Whether you do lots of sports or not, a trip to the spa is always rewarding and a good way to relax your mind. The Siegerland region offers lots of great spas I could check out with my best friend or my partner.
Here, I can relax during a nice Ayurvedic massage, wallow in a mud bath (I really hope this does something for my beauty) or enjoy Far Eastern medicine.
And how about some culture…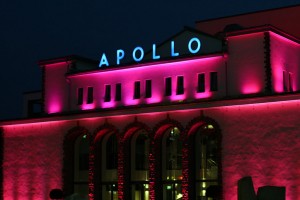 If you're not that much into sports and your skin starts to wrinkle after an excessive spa session, you might long for cultural and intellectual enrichment at "Apollo theatre" or "Lÿz", home of many variety shows. The Siegerland hall is another location where you can watch interesting plays and concerts throughout the year.
If you're not looking for that many intellectual or physical challenges, you can still visit one of many coffee shops, bars, night clubs or the cinema. And my heart often skips a beat when I think about the "City-Galerie", a shopping mall that lets me indulge in the latest fashion.
Well, I have to say that the Siegerland region really has to offer more than I expected: There are many ways to have fun and relax – mainly but not only at the weekend. Either way, I can rest assured that after such a weekend I will be full of energy when I return to work next Monday.
by: Cennet Gülmen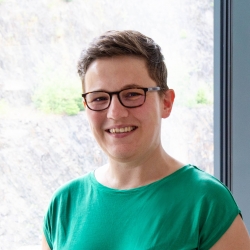 Latest posts by Bianca Schmidt
(see all)