To achieve the impossible we must attempt the possible again and again. (Hermann Hesse)
Surely you are familiar with the following scenario: It's Monday morning (again!), the alarm goes off, you look out of the window and it's dark, cold and rainy. Your motivation? Hidden under the bed!
In these situations, we often lack the inputs necessary to overcome the lack of will power. That's why not so long ago, we were visited by motivational trainer and speaker Dirk Schmidt. Being an expert when it comes to motivating athletes as well as companies, he provided us with many useful tips and strategies to use our potentials better in the future.
The pillars of a strong personality
"Winning starts in the mind" – that's how Dirk Schmidt summarizes his concept. Talent alone isn't enough to become successful in any subject – whether at home or at work. Mixing talent, skills and mental strength is regarded as the basis of a strong personality. Only by combining these three aspects, we are able to put our potentials to use.
Self-motivation – the key to success
With the help of many vivid examples from sports and economy, Dirk Schmidt showed us strategies to motivate ourselves, which is the key to mental strength. According to him, self-motivation is the most thriving aspect for personal and/or corporate success.
"There are no goals that are too high, only sometimes the deadlines are too short." That's only one of the many inspiring slogans Dirk Schmidt offered us for day-to-day work. With positive thinking, following concrete and realistic goals as well as discipline and consequence, self-motivation will lead us towards success.
Motivation for everyday life
When ready to change certain aspects in your life combined with the right amount of discipline, with his concept Dirk Schmidt offers a perfect mix to easier achieve private and professional goals. We here at G&D now have the tools to start even grey and rainy Mondays highly motivated.
Do you have tricks to overcome your lack of will power? How do you motivate yourself on rainy Monday mornings? Leave your opinions and experiences in the comments.
By: Martina Ruseva/Bianca Schmidt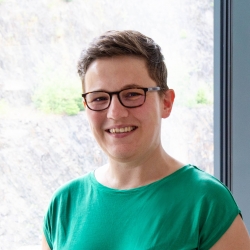 Latest posts by Bianca Schmidt
(see all)