Do you remember the way you felt on your first working day? The excitement, but also the insecurity? All the new things ahead of you? But what about people who change their jobs? How do they feel? And what are their expectations in the new company? Many questions our new colleagues try to answer in the following interview with our new colleagues.
Jost Uwe Strohmann, Andreas Bentlage and Henry Niemeyer are the newest additions to our team and talked to us about their first days here at G&D.
Wow, three new colleagues at once! Why don't you introduce yourselves and tell us a little bit about you.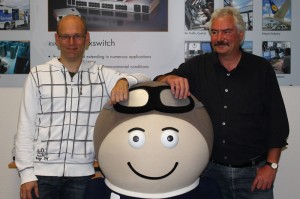 Jost Uwe: Hello, my name is Jost Uwe Strohmann and I'm 51 years old. I'm an industrial clerk and since two months I've been working in the purchasing department here at G&D.
Andreas: I'm Andreas Bentlage, specialist for warehouse logistics and am 46 years old. Since June I've been working in the company's warehouse.
Henry: And I'm Henry Niemeyer, 47 years old. Since July, I've been a member of the product management team.
How did your hear about the job at G&D?
Jost Uwe: I found the ad in a local newspaper.
Andreas: I saw the ad on the Internet.
Henry: Same here.
What did you expect prior to starting your job here?
Jost Uwe: I know that G&D is a growing company. That's why I assumed that this growth is my chance for new possibilities and development. And I was also excited about the new tasks and products awaiting me.
Andreas: I was hoping for versatile tasks and the chance for further training as well as professional development.
Henry: Since I work in a completely new field, I've expected new challenges. The chance to further educate myself and a positive working environment are important aspects as well.
What was your fist impression of G&D?
Jost Uwe: My first impression was a really good one. During my job interview, everyone was really nice and fair. And my colleagues are really supportive.
Andreas: My colleagues welcomed me with open arms and I can always ask them whenever I need their help. From the first moment I felt comfortable here.
Henry: I can only confirm the things Andreas just mentioned. And as I said before: For me, the working environment is really important. I could also confirm my first positive impression of the company. That's why I really like working here.
Was there anything you had to learn? Anything you didn't do in your last job?
Jost Uwe:  Yes. My last job was in an entirely different industry. G&D's product portfolio is completely new to me. Learning and remembering the devices with their different features has been a challenge. But it's getting easier now.
Andreas: Quality assurance is a completely new field to me.
Henry: In the close future, we want to implement a test automation which requires experience in programming. Luckily, I have experiences in this field and really look forward to this task.
Thank you for the interview. We wish you all the best for the future here at G&D.
Do you have experience in changing jobs? How did you feel? Any tips or stories are welcome in the comments.
By: Cennet Gülmen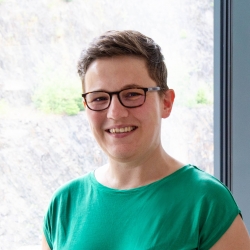 Latest posts by Bianca Schmidt
(see all)