Like every year, IBC – the world's biggest trade fair for the broadcasting industry – took place in Amsterdam, 6-11 September. Fresh, large and full of colours. And we were right in the centre of action to present our new KVM matrix switch, the ControlCenter-Digital.
The DVICenter's "big brother" made such an excellent first impression to visitors and customers that they even asked if the device was ready to bake a pizza. But more on this later:
The biggest IBC ever
"The Biggest IBC Ever" – that's how IBC sums up this year's trade fair. And that's exactly what IBC was. Due to the large number of exhibitors, the organizers even had to build a temporary hall to expand the exhibition grounds.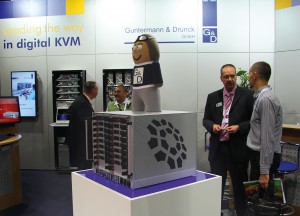 Visitors from all around the globe were drawn to Amsterdam to experience the magic of digital entertainment. Bigger, better, faster, higher – there aren't enough superlatives to describe the experience that was IBC.
And right at the heart of IBC you could find our stand at which we presented our latest product: the ControlCenter-Digital.
Just in time for IBC, we were ready to present the big brother of the DVICenter, which impressed customers and visitors as well. The fully modular KVM matrix switch offers many new features and functions.
The ControlCenter-Digital knew how to impress
And as usual for big brothers, the matrix switch is flexible and adapts to all sorts of applications. Many switchable signals, 288 dynamic ports, a fully modular design and the possibility to switch between channels using different transmission cables (CAT and fibre) make the device a multi talent.
And how about that pizza?
Well, I have to admit it. The ControlCenter-Digital isn't really suited for baking pizzas. But luckily the matrix switch provides other qualities: with its 9 U and 18 I/O cards with 16 ports each it offers enough ports even for the largest IT installations.
But all is not lost! We'll pass the idea about the pizza on to our developers. Maybe they'll have a heart for hungry administrators.
Did you visit IBC? How did you like it? Maybe you even stopped by at our stand? Feel free to leave your stories and opinions in the comments.
By: Martina Ruseva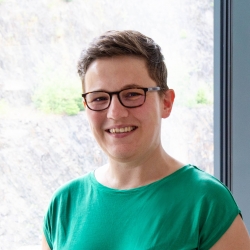 Latest posts by Bianca Schmidt
(see all)