Whether you're planning a large KVM installation with hundreds or even thousands of devices, or just a small one in a confined space such as an OB van, you shouldn't compromise on security and functionality. In order to provide you with a solution tailored to your needs, we offer you a wide range of versions (the portfolio is compatible and items can be combined with each other). For the classic matrix systems, you can choose between modular and compact central modules in different sizes. In the KVM-over-IP range, installations are scalable using network technology and can be expanded indefinitely. However, this flexibility is not always needed, and a more compact solution may be required for a smaller, closed application. This is why we offer the ControlCenter-IP-XS in addition to the ControlCenter-IP matrix switch. Read on to find out more about these devices and their features.
KVM-over-IP – a brief explanation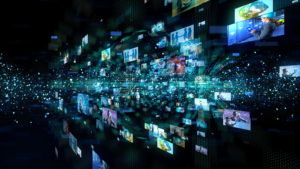 Classic KVM systems use standard connection technology, typically CAT 5e, CAT 6 or CAT 7 copper cable or fiber for single or multimode. With KVM-over-IP systems, the data is transmitted over the traditional network through network switches and routers. The KVM-over-IP central module contributes to the switching logic. The data is compressed and transmitted over standard Layer 3 IP-based networks using CAT or fiber optic cabling. In the network, the central modules, i.e. the ControlCenter-IP or the ControlCenter-IP-XS, take care of the logic. They also ensure that all devices can reach each other and provide switching between the console and computer modules.
System size is virtually unlimited. With the ability to connect an unlimited number of end devices, ControlCenter-IP virtually eliminates the limitations of dedicated transmission. If you want to expand your system at some point, you can always do so with additional licenses. You don't have to compromise on transmission length either, because there is no need for dedicated cabling at the devices and standard network components (COTS) are used.
ControlCenter-IP-XS – space-saving at high performance
In contrast to the ControlCenter-IP, the ControlCenter-IP-XS is suitable for basic installations with up to 20 end devices. Thanks to its space-saving design, the XS version of the ControlCenter-IP is a good entry-level version that can be combined with various modules from the KVM-over-IP product family. Unlike the ControlCenter-IP, the XS version cannot be extended beyond 20 end devices.
Versatile signals and features
You remain flexible when choosing the corresponding end devices as well, benefiting from the transmission of diverse signals, such as DVI-Single- and Dual-Link, DP1.1 and DP1.2 and true 4K@60 Hz over IP.
In addition, the two versions of the matrix switch come with many useful and popular control room features, such as
the push-get function for optimal cooperation in teams and incorporation of video walls,
CrossDisplay-Switching for intuitive operation on multi-monitor workplaces and
an extensive user and rights management via a web interface.
Security is paramount – regardless of the size of the matrix installation
Since the devices in both systems do not need to be wired together and are connected via a network, transmission security is of course an important consideration. For this reason, both systems offer various options to increase security in critical environments.
All communication and data transmission via the ControlCenter-IP and ControlCenter-IP-XS is done using permanent AES-128 encryption. In addition, the central modules or end components only access the standard interfaces of the computer, which eliminates the need to install additional software.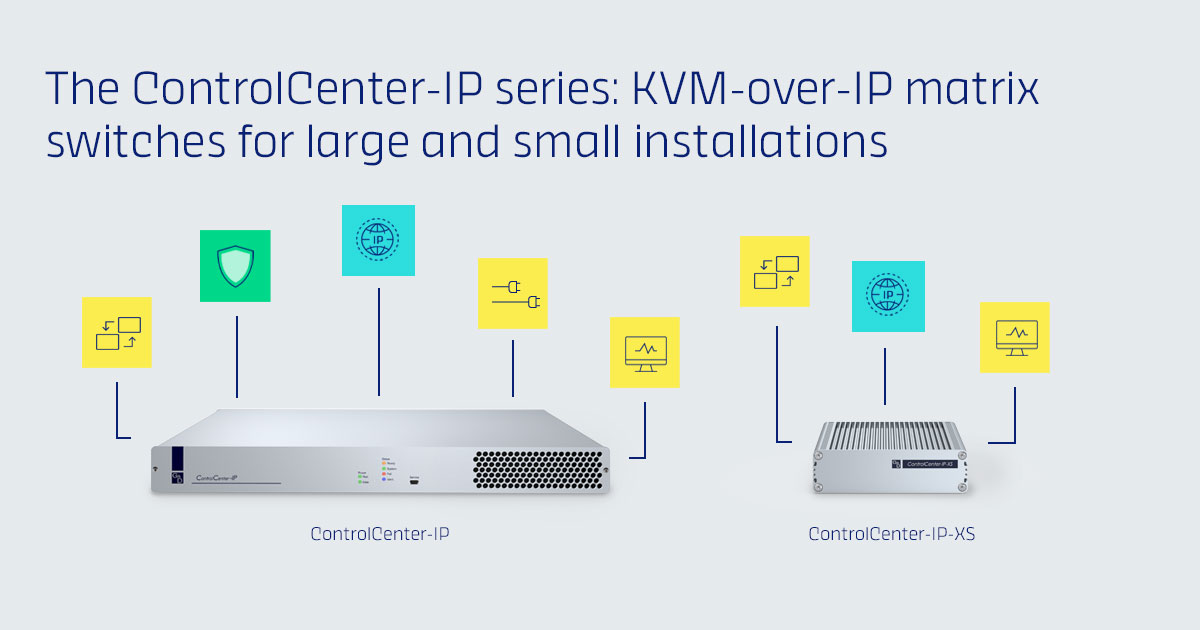 Trusted Platform Module (TPM)
Bootloader, operating system and firmware of ControlCenter-IP and ControlCenter-IP-XS form a Trusted Computing Platform. This protects the systems from third party tampering. An integrated Trusted Platform Module (TPM hardware module) with an RSA encryption method and a key length of 2048 bits secures all access and configuration data from being spied on in the process.
In addition, sensitive information such as login credentials and passwords are permanently stored in encrypted form. Possible firmware modifications are also detected early and the boot process is aborted.
ControlCenter-IP: MatrixGuard – as safe as it gets
Especially with extremely large KVM matrix installations, it is important to integrate backup systems into the system in case of possible failures. For this reason, the ControlCenter-IP includes not only a redundant power supply and a redundant network interface, but also a MatrixGuard function. If the main module fails in an installation with several ControlCenter-IP central modules, one of the other ControlCenter-IP units takes over the role of the main module. This ensures continuous operation of the entire system, and you can continue your work without interruption.
Overview: ControlCenter-IP – ControlCenter-IP-XS
For your convenience, the following table compares the key features of the two matrix switches. Of course, both variants offer more than what is described here. So should you have more questions about the devices, their application or the structure of a matrix system for your requirements, feel free to get in touch with us.
| | | |
| --- | --- | --- |
| | ControlCenter-IP | ControlCenter-IP-XS |
| Übertragung | | |
| KVM-over-IP and CAT-x | ✅ | ✅ |
| Range | 100 m | 100 m |
| Data rate | 10 Mbit/s, 100 Mbit/s, 1 GBit/s | 10 Mbit/s, 100 Mbit/s |
| End device limit | unlimited (includes 20 licenses) | 20 (cannot be expanded) |
| Security | | |
| MatrixGuard | ✅ | ❌ |
| Encrypted communication/data transmission | ✅ | ✅ |
| Redundant power supply | ✅ | ❌ |
| Redundant network interface | ✅ | ❌ |
| Operating features | | |
| TS function | ✅ | ✅ |
| Push-get function | ✅ | ✅ |
| CrossDisplay-Switching | ✅ | ✅ |
| Monitoring | ✅ | ✅ |
| Scenario switching | ✅ | ✅ |
| Configuration via web interface | ✅ | ✅ |
| Housing | | |
| Dimensions (W × H × D): | 435 × 44 × 210 mm | 109 × 30.5 × 184 mm |
| Weight | approx. 2.2 kg | approx. 0.6 kg |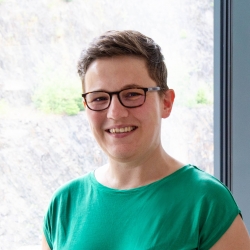 Latest posts by Bianca Schmidt
(see all)