With our comprehensive product portfolio, it can sometimes be difficult for you to quickly find out which devices are suitable for your installation. For this reason, we are now offering you a new feature on our website: the G&D product filter. This function is designed to make it easier for you to enter the world of G&D products and to highlight the differences between the various product families.
Product filter: new feature to find products faster
With the product filter you can filter between our three main product groups: KVM extenders, KVMs witches and KVM matrix switches. In addition, you can select the various features you want to include in your device. These features are divided into the following categories:
Video
Transmission
Signals
Features
Of course, all criteria match the individual product groups. A glossary function also explains many of the criteria that can be selected.
How the product filter works
If you want to find a KVM system fitting your requirements, here's how you do it:
Select a product group (KVM extenders, KVM switches, KVM matrix switches).
Select the features you want to include in your system.
Compare your results in a comparison list.
Example:
You are looking for a KVM extender system. Let's say you need DisplayPort interfaces, a resolution of at least 4K and up to four video channels. For the transmission of the signals you want to use fibre optic cables, as you intend to bridge long distances. In addition, the system should transmit audio, RS232 and transparent USB signals. Both screen-freeze and monitoring functions should also be included.
As a result, the product filter shows you three different extender systems: DP1.2-Vision, DL-Vision and DP1.2VisionXG.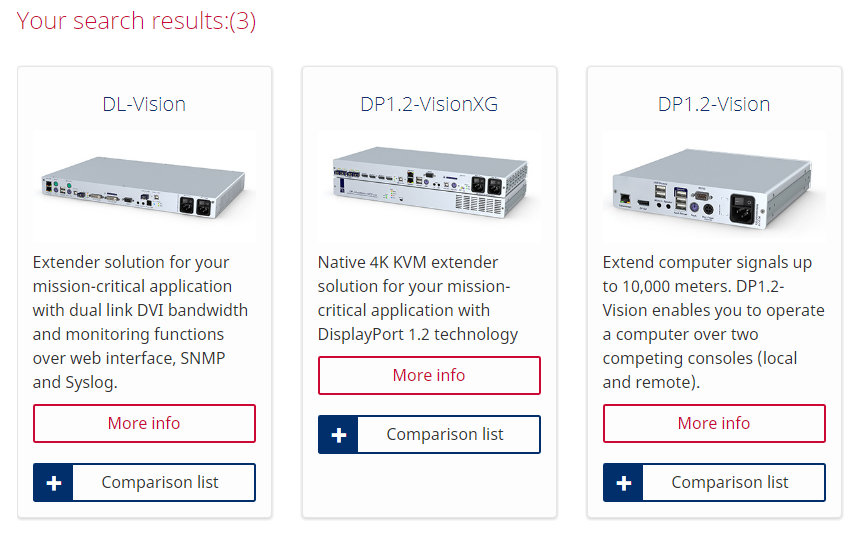 To find out more about the differences between the two systems, you can compare them. By clicking on the + icon, you can place the systems on a comparison list and thus get a clear overview of the extenders' characteristics. The product filter allows you to include up to three systems in your comparison list.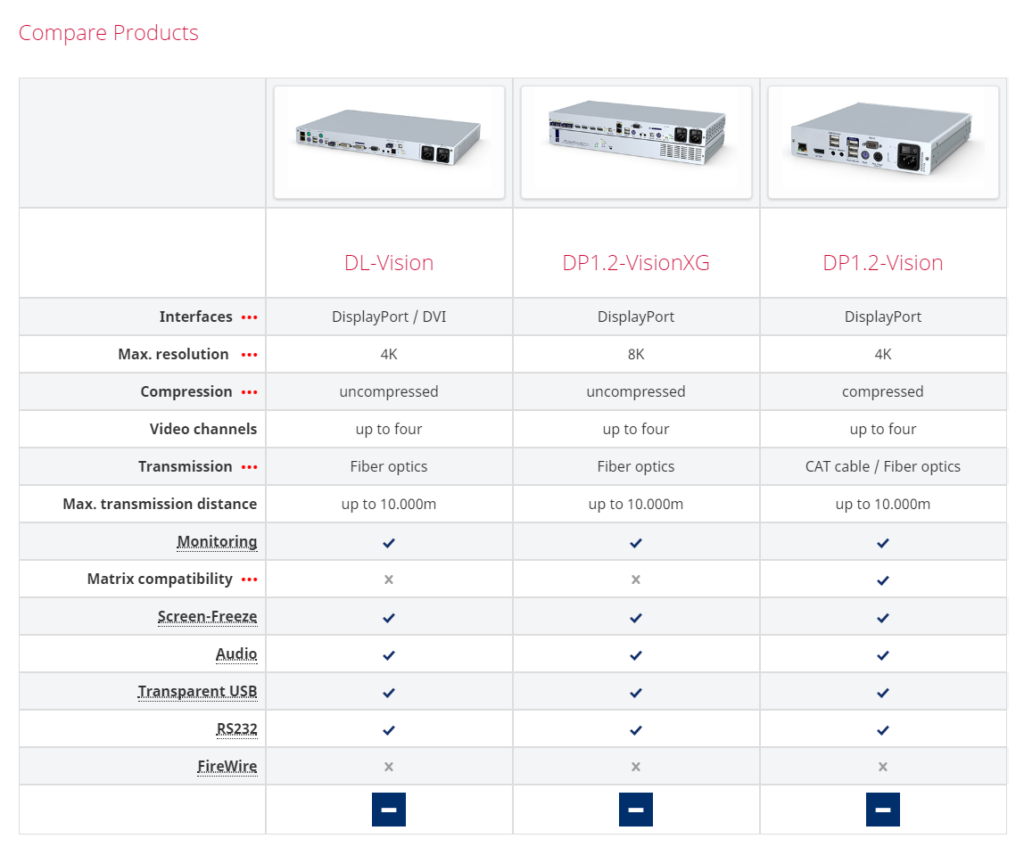 The three red dots behind the individual features show you in which lines different comparison characteristics are displayed.
Click on the minus icon to remove devices from the comparison list.
Would you like to start a new search? Then simply click on the X icon in the feature overview.

By implementing this new feature, we hope to give you a better overview of our KVM portfolio. Why don't you try out the new product filter yourself?
Of course, the new tool will not replace the personal contact to us! As usual, our sales team will still be there for you to give you comprehensive advice on your installation.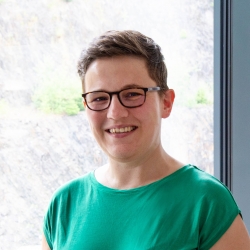 Latest posts by Bianca Schmidt
(see all)