Hacker attacks, data theft, eavesdropping scandals – the list of dangers on the internet is longer than you think. However, not only individuals but also companies are a popular target of attacks. And most of the time, hackers aren't interested in individual passwords. Economic espionage rather aims for data that include patents, designs or specific procedures. To prevent these attacks and to become aware of their danger, we've invited Reinhard Vespers, Speaker for Counterintelligence at the Department for Municipal Affairs of North Rhine-Westphalia. As part of an exciting presentation he explained the dangers of economic espionage and cyber crime.
Cyber

​​crime

–

the

underestimated

risk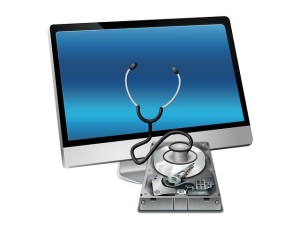 "It can take years to make a company as secure as possible and only seconds to destroy it" – a phrase that should give companies much to think about, especially when considering the increasing threat of industrial espionage and cyber crime. As a speaker for counterintelligence, Reinhard Vesper has witnessed quite a bit in this area. "Today, it takes only an intelligent mind, a computer and an Internet connection to attack an entire company."
Therefore, it might come as a surprise that, according to a German study, only 6% of all small and medium-sized companies consider cyber crimes as a possible risk to their existence. A fatal misjudgement when considering that the damage caused by cyber crime is calculated to € 500 billion annually. Attacks can hit companies in many forms:
Hacking

Computer

espionage or

sabotage

Falsification of data
Product piracy

In-house

access to

corporate data through

IT systems
Dangers lurk around every corner

However, dangers lurk even in places where you would not suspect them. Even without any ulterior motives, people can easily infiltrate their company's IT systems with manipulated data when using private notebooks, tablets and smartphones. This way, they unintentionally endanger the company's data security, its corporate secrets and, in the worst case, even its existence and thus their own jobs.
Each trainee, each cleaning power, even long-term, loyal employees can pose a potential risk when blackmailed by a third party.
Measures against economic espionage

When talking about economic espionage, Reinhard Vespers' intentions are not to stir up fear. As a speaker for Counterintelligence, he aims at making companies and their employees aware of the many dangers and risks involved in processing data. According to Vesper companies should develop a safety philosophy that manifests itself as an integral part of all business-related actions.
The safety philosophy should include aspects like:
Security concept

for all business units

Analysis of weaknesses
Security aspects when it comes to personnel, even when employing interns
Working contracts with no-competition and confidentiality clauses
Comprehensive protection of information and communications systems
Separation of private and corporate passwords
Although nowadays it often seems that companies can do little against cyber crime and economic espionage, these recommendations provide a good basis to make the entire company more aware of security risks. Thanks Reinhard Vespers' lecture, we at G&D are now better prepared to face the dangers of economic espionage.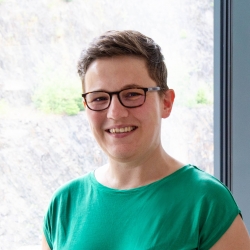 Latest posts by Bianca Schmidt
(see all)