In our previous blog post, we showed you how KVM is applied in studios and OB vans. Today, we continue with two more: mobile outside broadcasts and post production.
Mobile outside broadcasts
At each event, reporters, presenters and technicians have different requirements regarding their mobile broadcast station. One of the biggest challenges of outside broadcasts is the compromise between the lack of space at ever-changing locations and creating an efficient working environment for the entire team. In addition, there are high requirements regarding safety and reliability. During the live broadcast of an event, technicians must be able to access all relevant computers within seconds – whether for operation or for any required administration.
That's why it's useful to place the computers into containers or mobile equipment rooms. Via KVM; the computers are then connected to the master control room or the reporter station. The distance is bridged by KVM extenders or KVM matrix switches. Now the computers are always available and maintaining the devices is easy. Administrators can access all computers without disturbing the on-air staff.
Post production
The post production of graphics, animations and sounds brings along huge amounts of data. High-performance computers of this sector require powerful processors and therefore intensive cooling which in return produces loads of waste heat. But in order to remain focused on their tasks, producers, graphic designers and the entire creative team need an environment without noise and heat emissions.
Therefore, computers used in post production are best placed into separate, cooled equipment rooms. Expensive software needs to be installed on a limited number of computers only and, if required, can be used for a certain amount of time only. This nice side-effect of KVM ensures the maximum usage of a graphics workstation and offers flexibility in a sector that usually remains unaffected by hardware. Additionally, coffee, energy drinks and nicotine can't affect the expensive equipment. And when individuality comes into play, KVM provides even another benefit. Now the creative heads are able to design their workplaces independently from any computers.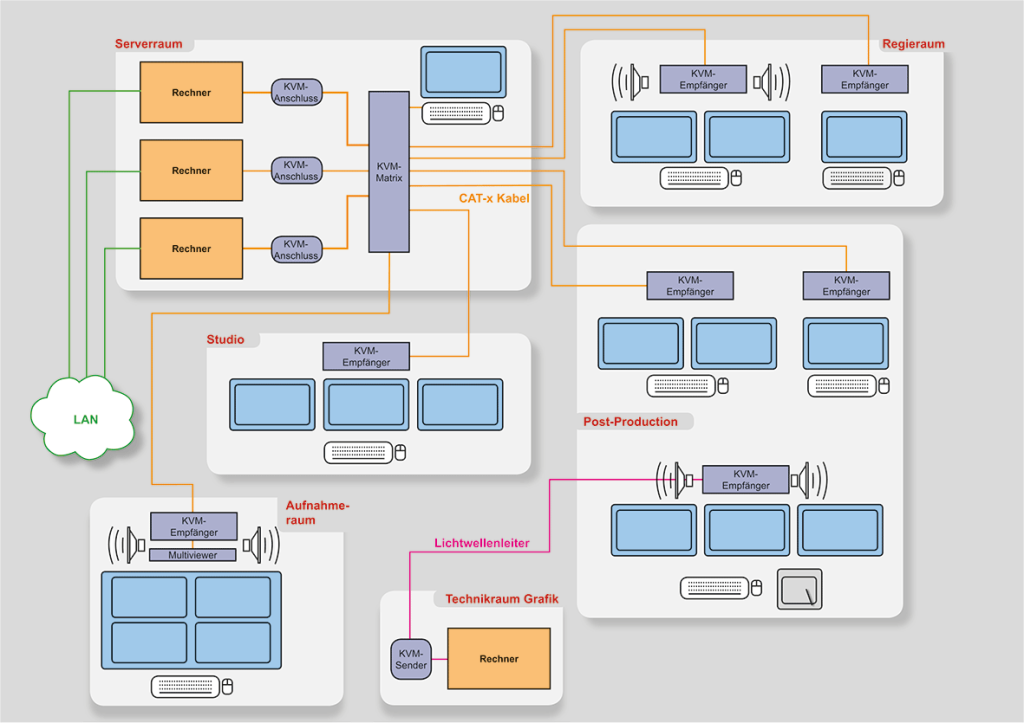 Our two-part series introduced you to four most common applications of KVM. Why don't you leave us a comment and tell us where you use KVM devices? We look forward to your feedback.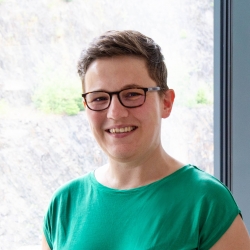 Latest posts by Bianca Schmidt
(see all)