Applications of KVM are as versatile as the devices themselves. In our two-part series, we will show you four different ways of applying KVM. We will start by taking a closer look at KVM in studios and OB vans.
KVM in studios
The technology used at studio workplaces has to be quiet and operated intuitively. Heat, fan noise and space restrictions put unnecessary stress on presenters, AV technicians and directors.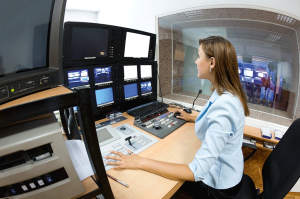 Here, KVM products help separate the users in the studio from their computers. The computers are placed into an air-conditioned and access-protected central server room. For technical devices, this means optimized protection and a longer life due to ideal cooling. Now users access their devices directly via KVM extenders or KVM matrix switches.
Thanks to channel groups, multiple signals (multiple screens, RS232, USB) are switched with one single switching command.
With hotkeys or simple input pads, predefined presets can be easily switched. Therefore, the team in the studio doesn't even realize that they are operating their computers remotely. Every computer, every application, every source is only one click away.
KVM in OB vans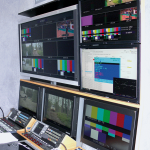 For live events, OB vans are equipped with leading-edge HD technology. Here, each square centimeter is used in an optimum manner.
Usually there are no second chances when it comes to recording the perfect moment. Therefore, users must always be able to access and switch between computers.
KVM matrix switches optimize the tasks of the team "on board". People from Production, slo-mo, audio and video access one pool of computers placed in the server rack at the back of the van. Working in the van feels exactly like working in the studio. Via on-screen display or button, the technicians access different computers to carry out different tasks.
To be continued…
Excited for next week? Then we will talk about more applications of KVM: mobile outside broadcasts and post production.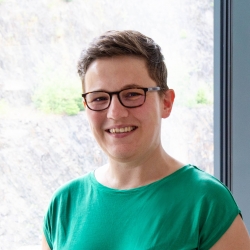 Latest posts by Bianca Schmidt
(see all)