One man can be a crucial ingredient on a team,

but one man cannot make a team.

– Kareem Abdul-Jabbar –
The team spirit described by the basketball legend Kareem Abdul-Jabbar also plays an important role for German sports club  VTB Wilnsdorf e.V.. With sports like trampoline jumping, jazz dance, Nordic Walking or fit for 50+ courses, the sports club for gymnastics and recreational activities does not only offer many possibilities to its members. It also has something for people of all ages.
€ 500 for the Showtime event of VTB Wilnsdorf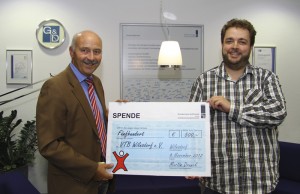 Here at G&D, team spirit is spelled with a capital T. That's why we've decided to support the local sports club with a donation of € 500. Robert Maaß, 1. Chairman of VTB Wilnsdorf already knows how to use the money to benefit all members:  "We are really happy about Guntermann & Drunck's donation. It will help us a great deal to fund our yearly Showtime event."
In 2013, the event will again unite all club members, friends and families under one roof. At the event, not only the athletes will show what they are made of. Even a contestant of the German casting show "Supertalent" will perform to support the club members.
While handing over the cheque, Christoph Seyfert, head of G&D's IT department, was really happy about the fact that G&D also cares about local sports club: "Guntermann & Drunck operates worldwide. But we don't want to lose our local community out of sight. Assisting the club members' voluntary work is a contribution to our region. Being from Wilnsdorf myself, I think that supporting local clubs is extremely important."
We wish the VTB Wilnsdorf success for their future tournaments and all the best for the Showtime Event 2012.
By: Bianca Schmidt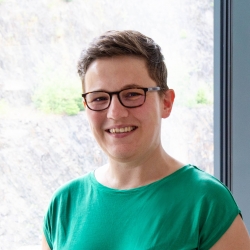 Latest posts by Bianca Schmidt
(see all)