In the midst of springlike temperatures in March here in Germany (the beer for BBQs was already cold), G&D received a call from wintery Moscow, more precisely from our sales partner VMGRussia.
They asked us to present our new hot KVM solutions to bring some warmth to chilly Moscow.

Presenting new KVM solutions
Conjoint customer visits and a seminar together with VMGRussia were only some of the highlights we, that's Frank Nölken and me, Hendrik Müller, experienced during our week full of KVM in Russia. Both the customer visits with VMGRussia and the seminar showed the Muscovites' huge interest in G&D's KVM solutions.
In addition to KVM standards, we received many questions and offered advice about mission-critical products such as DL-MUX, DL-Vision and the new DVI matrix series.

Seminar with workshop atmosphere
The participants in the seminar came from many different sectors. With their questions, proposals and project requests, the lively event almost turned into a workshop.
Together with the team of VMGRussia, we had an exhausting but rewarding, eventful and interesting week and look forward to reaping the rewards of this work. Thanks to VMGRussia for their warm welcome, great organisation and hospitality.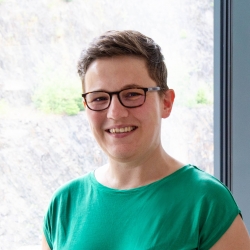 Latest posts by Bianca Schmidt
(see all)