By: Annette Häbel and Bianca Schmidt
Have you ever been in the following situation? You visit a website searching for a certain product, but suddenly there are more than one fitting your requirements. And if you are interested in combining these products, the decision becomes even harder. That's exactly why we started a new series of posts showing you how KVM extenders, switches and matrix switches will work "out there in the wild" and how they can actually be applied.
Our first post leads us to the Netherlands – more precisely to the Amsterdam airport.
Customer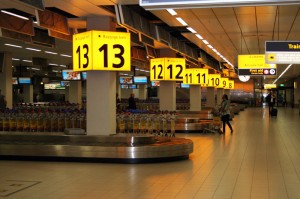 Amsterdam Airport Schiphol:
Europe's fourth busiest airport
Hub airport
More than 2,000 employees for baggage handling
Each year:
Approx. 49.8 million passengers
1.7 million tons of cargo
70 million pieces of luggage
Quite impressive, isn't it? Looking at these numbers, you can assume the challenge our devices had to face.
Challenges
Monitoring the baggage handling system (21 km of transport belts on an area of 12 football fields) requires a control room fitting many requirements:
Information about arriving, departing and transfer baggage in one system
Ideal ergonomic conditions for employees with only one set of mouse and keyboard at desk and without heat-emitting, loud computers
Removal of computers into temperature-controlled, secure server room
Access to all computers from one console
No software installations
Implementation of different operating systems
Easy access to maintain computers
And as if that wasn't enough of a challenge, the installation had to take place during night, because the airport couldn't just turn off their systems. After all, even at night baggage wants to be transported from A(msterdam) to B(ali).
Products
But how exactly will these requirements and products turn into a working system?
Solution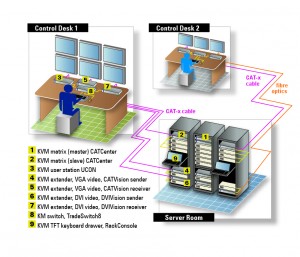 At first, any computers were banned from the control room and placed in a separate server room where they found their new home in a comfortable server rack. Several computers were now connected to the CATCenter KVM matrix switch. The computers' operating system is not important, since KVM accesses only the standard interfaces. This way, the CATCenter matrix switch monitors all computers centrally. Another advantage of applying matrix switches? Many users can access many computers at the same time.
Then the KVM matrix switches were grouped at a leader switch allowing users to configure and operate any connected devices.
In a next step, each workplace in the control room was provided with a UCON user module. Now the staff can use on-screen displays or hotkeys to switch between computers.
Since some computers were assigned to certain employees, they could not be implemented into the matrix switch system. In such cases, KVM extender systems were applied depending on video signal and transmission cable.
KVM extenders consist of a sender and a receiver. The sender is placed by the computer at the server rack. Infrastructural cables bridge the distance to the user desk. Here, keyboard, monitor and mouse are connected to the receiver and therefore also to the remote computer. If more than one of such systems are placed at desks, KM switches, in this case the TradeSwitch, come in handy. The switch reduces the number of keyboards and mouses required at the desk to one.
More advantages
The IT team is also thankful for the implemented system, since they no longer need to go from desk to desk to maintain and update computers. Maintenance in the server rack actually only requires a keyboard drawer in the server room, in this case G&D's RackConsole 17-HR.
Step by step, all requirements and products turned into a working system making sure your baggage follows you on your next trip. And by the way: the system was actually implemented by one of our trusted Dutch sales partners, Peter Janssen from Koning & Hartman.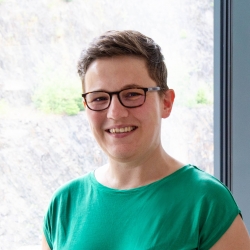 Latest posts by Bianca Schmidt
(see all)