Set off with us on a mutual journey…
Let us invite you today on a journey exploring the world of blogs still new and unknown to us.
We naturally expect our blog journey to stop off whenever we come across KVM (Keyboard, Video, Mouse) related topics, because exploring KVM is precisely what we love doing.
It is not our intention to limit this blog to the discussion of technical features only. We would like you to find out more about the life and work at G&D meeting the people behind our products and supporting our customers. Of course, you're right, products and user applications should not be neglected.
… and you are likely to return with a great many stories yet to be told
 Up until now we are not very experienced travellers when it comes down to blogs. We are only humble ramblers expecting to get sore feet and blisters soon enough – painfully aware that we shall hardly ever reach a final destination.  We plough on according to the motto that, the route/track is the principle goal.
And, you are called upon to actively influence this journey which we have in common.
Join us! Favour us with your trust and cooperation. Get to know us in a mutual network. Contact us frequently and continuously. Do not keep your comments & criticism to yourselves, be they negative or positive. Share your ideas with us. Do turn this journey into a  vivid, colourful and fruitful one.
To put it straight forward, we're there for you.
Yours
Roland Ollek
Director Sales & Marketing
Guntermann & Drunck GmbH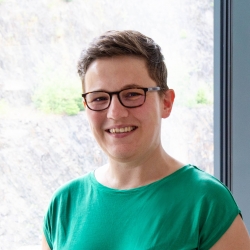 Latest posts by Bianca Schmidt
(see all)