Admittedly, the headline sounds a bit optimistic given the current state of the world. Even though a few trade fairs have already been postponed this year, our team look forward to traveling around the globe again to present our latest KVM highlights.
G&D highlights at trade shows 2022
Of course, we will show you plenty of practical applications and exciting new devices. And even if you're looking for something a little more complex, our team will be happy to demonstrate these solutions in an easy-to-understand way. In addition, you will experience user-friendly features that support you in your work, making it easier and more comfortable, concepts for more cybersecurity in critical infrastructures and much more. We look forward to welcoming you and planning new projects with you.
Meet us at these events in 2022
The following overview shows the events where you can meet us in the first half of the year.
International Smart Airport Development Forum
NAB Show
G&D booth: N7010
Free registration with our invitation code LV2433
ISE – Intergrated Systems Europe
G&D booth: 5N500
Free registration with our invitation code RJXEYTVD
Airport Show
G&D booth: 2230
Global Industrie
G&D booth: 5G31 (at Distrimedia booth)
Hamburg Open
G&D booth: H206
InfoComm
G&D booth: W1255
Free registration with our invitation code RGUN401
World ATM Congress
G&D booth: 433
Make an appointment now
Will you be attending one of these trade shows, and would you like to talk to our team about your individual project? Why don't you contact our Sales team and make an appointment now? We look forward to your requests.
To register for some of the above events, feel free to use our registration codes and get free admission to the show.
Experience our KVM highlights even from a distance
Even if you won't be able to meet us at one of these trade shows, you can still experience our equipment live from a distance. In our ControlCenter-Xperience showroom, our KVM experts will present our devices in various applications, answer your questions and advise you on your individual project. All you need to do is book an appointment.
To keep up to date with everything G&D, you can also follow us on Facebook, Twitter and LinkedIn. Follow us and you won't miss an update!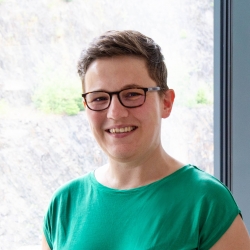 Latest posts by Bianca Schmidt
(see all)