Since the pandemic makes pretty much every trade show impossible this year, and we miss talking to our customers and partners, we wanted to offer you an alternative. We looked for a solution that would allow us to get in touch with you despite social distancing and provide you with information about new devices and features, but also even more background knowledge about KVM and KVM-over-IP. The result: the KVM Summit 2021, our own in-house exhibition, which took place online on 27 July 2021.
What is the KVM Summit 2021?
To attend KVM Summit 2021, interested parties could register free of charge for the online platform where the event was held. In addition to live presentations on the day of the event, attendees were able to view the agenda in advance on the interactive platform. In addition, they could schedule meetings or chat with our KVM experts.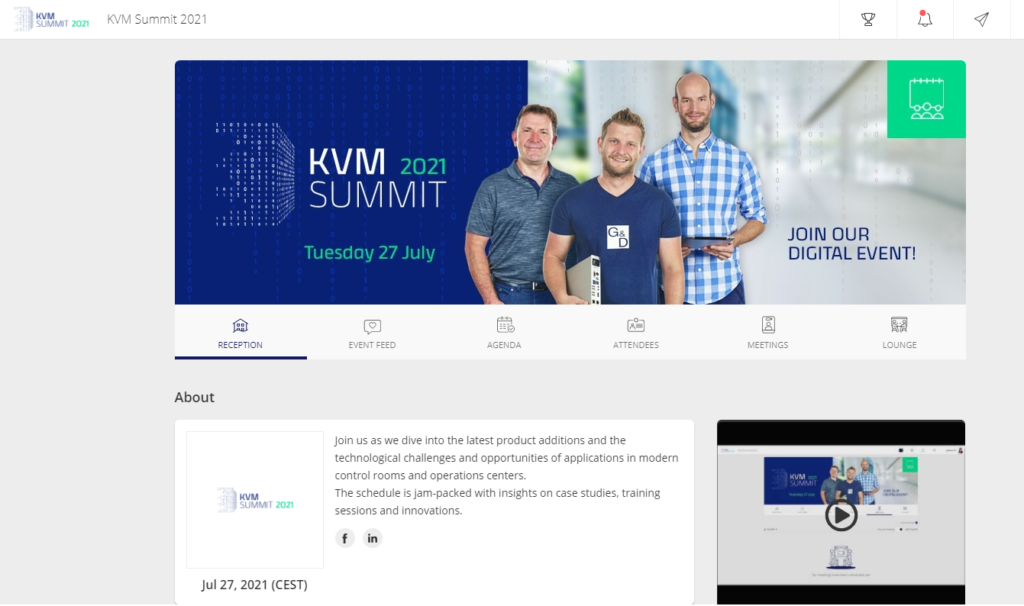 The actual KVM Summit started with a  warm welcome by the management, followed by presentations on security and IP including concrete use cases.
At the same time, our trainers presented relevant G&D innovations such as the new compact KVM extender VisionXS and gave a live demonstration of what our ControlCenter-Xperience showroom has to offer.
Admittedly, the wealth of information was sometimes immense. Therefore, it is particularly convenient that participants can still access the recordings of the various sessions 30 days after our KVM Summit.
At the end of the event, attendees had the opportunity to sit down at a virtual table to dive a little deeper into certain topics.
A big thank you to all participants
Of course, such an event is nothing without participants. That's why we would like to take this opportunity to thank everyone who contributed to the success of our online in-house exhibition. Organizer and Deputy Head of Marketing Jessica Lange is delighted with the positive response from participants: "The many questions and comments in the chat, but also in meetings after the event, have shown us that we were exactly right in choosing this type of event. We believe that we have found a way to continue to be able to have lively exchanges with KVM enthusiasts, customers and partners in the future."
Want to be a part of the next KVM Summit?
Our KVM Summit sounds interesting, but unfortunately you couldn't be there this time? No problem! Over the next few months, we'll continue to host new online events, and we'll also be looking at even more KVM-related topics. If you don't want to miss them, just register for our newsletter. This way you will always receive all announcements first. Of course, you can also follow us on LinkedIn or Facebook. Here, too, you'll always be up-to-date – whether it's about events or new products.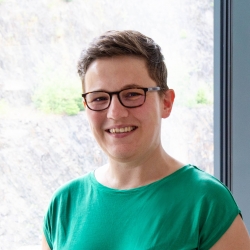 Latest posts by Bianca Schmidt
(see all)