G&D North America is expanding! Joining the North American squad are our two new KVM experts Jaime Lopez and Joe Welkie. Jaime Lopez will serve as GDNA's Application Engineer for all your technical support needs, while Joe Welkie will support you as GDNA's Marketing Manager.
GDNA's new Application Engineer: Jaime Lopez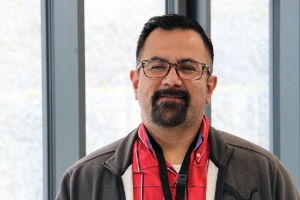 Jaime Lopez's significant experience as a Field Engineer is what makes him a real asset to G&D North America. By working with such industry giants as the Walt Disney Company, DirecTV, and several others, Jaime has accrued substantial knowledge of all things technical. He is a motivated engineer with unique skill sets and proficiency. With specialties in Radio Frequency transmission, broadcasting technology, Networks, and mechanical areas, he will be an integral part of our growth.
"I'm excited to be part of an organization like G&D," said Jaime. "I was attracted to G&D's unique organizational culture and their strong employee retention. They have a high degree of customer satisfaction and an incredibly knowledgeable staff. Most importantly, they are one of the leaders in the development of innovative KVM products and solutions.  I was especially impressed with their "Zero-defect quality policy" for all products, processes, and services."
GDNA's Marketing Manager: Joe Welkie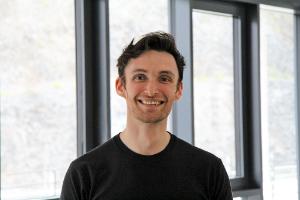 Working in the marketing field for several years, Joe Welkie has accrued a wealth of experience by marketing various news organizations and tech companies. At his last position as the Marketing Director of ASAI, Joe brought on a new era of social media relevance to the company while expanding their reach beyond what was previously thought possible. He also has experience writing and editing videos for several different news outlets and culture magazines.
"G&D's status as the KVM experts sold me on the company," Joe said about his hiring. "The professionalism they have shown in the industry is bar none. I'm looking forward to growing with them in the North American market and expanding our concept of what KVM can do for the world."
We are happy to welcome these two to the family to support our expansion into the North American market.
Latest posts by Guntermann & Drunck
(see all)