Wash your hands, keep a distance of at least 1.5 metres to other people, meetings by telephone – you have probably heard these instructions more than enough in recent weeks. But the coronavirus does not only dominate the media. Companies are also strongly affected by the current regulations and precautions. That's why we'd like to take this opportunity to give you a brief update about what's going on here at G&D Germany and our subsidiary G&D North America.
We're still here for you
We are currently in the fortunate position of being able to operate our company as usual. Whether sales or service – our teams are there for you. Even if you won't get the chance to meet us at trade shows in the near future, you can still contact us. We very much look forward to your inquiries and projects. Maybe the current situation even gives you some spare time to plan or expand your KVM installations.
Contact our sales and support teams
How to contact our sales team:
You can also reach your individual sales contacts as usual.
How to contact our support team:
By e-mail to support@gdsys.de
By phone on 00800 5509 6000. This service number cannot be reached from some regions or service providers. In that case, you can still call us on +49 271 23872-488.
How to contact the team of G&D North America Inc.
For your projects in North America, please contact our US colleagues at G&D North America Inc. They'll also happily continue to support you with their KVM expertise.

Shipments
Despite the current situation G&D shipments still leave our premises without any delays. If this should change, we'll inform you immediately.
Emergency plan
But we are also prepared for the case of a complete shutdown. Even then, we'd still be available for you. Our colleagues from sales and support would provide you with the best possible support from their home offices. On top of this, we'd remain operable with regards to procurement.
Stay up to date
As always, you can get the latest G&D news via the following channels:
Stay healthy! We hope to see you soon.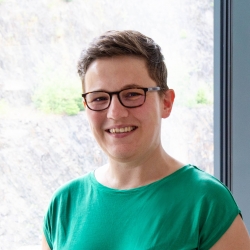 Latest posts by Bianca Schmidt
(see all)